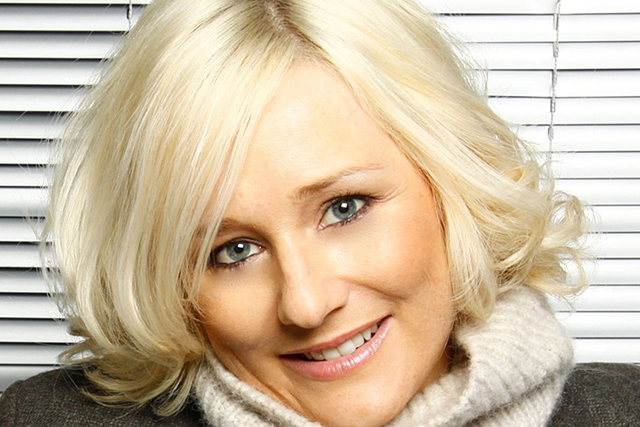 WHAT'S IN IT FOR YOU?
Anoushka Feiler (below right) does not fit the stereotype of the burned-out marketer turned landscape and interiors guru. Having spent almost 10 action-packed years at Red Bull, she undertook a variety of consultancy positions to fund the launch of Bestique, her design and landscaping company.
'I had worked at Red Bull since I was a student and I always loved it; it gave me the experience and ability to realise my passions,' she says. However, she also cites escaping tight deadlines and the nine-to-five routine as key benefits of striking out on her own.
Feiler, who is on the advisory board for arts group Creative Capital, says consultancy work allows her to be objective about a brand and the issues it faces. 'I have always been honest, but being a fresh pair of eyes within a business and giving a genuine viewpoint is key,' she explains.
Honest approach
While corporations are often prone to office politics, internal wrangling and inefficiency, the interim marketer has the benefit of sitting outside the hub of a business.
'My reputation is important to me and I can go into a business and provide an honest view that isn't muddied by personal ambition,' adds Feiler. It is clear that setting up independently has given her that elusive feeling of creating a career around her goals. However, is this a tangible route for any marketer who dreams of escaping the grind?
'To go from having a six-figure salary to being a student is a big step, but consultancy gives you the freedom to do as much or as little as you want,' says Feiler.
Although she describes herself as an entrepreneurial-minded person, she argues that even the most cautious marketer should not be afraid to go it alone. 'Whatever you do, you are only as safe as your notice period, so often it's a false sense of security that is keeping people in their current positions'.
GENERATION FLUX: ALTERNATIVE CAREER PATHS
There are many ways to build a career in marketing without following the traditional route of obtaining a degree and then a graduate placement. Matt Jones (below right), who at the age of 24 has already set up Monk, his own marketing consultancy, has worked in a variety of freelance roles at different brand owners.
Jones didn't take the traditional route and has progressed without having a degree. His first job was as an account manager at a regional agency.
He went on to land a role as a temporary marketer at Research in Motion, working on BlackBerry. He began with a six-month contract, which was extended.
He ended up staying for 14 months as brand engagement manager for EMEA, giving the brand an insight into the culture and desires of young consumers.
'It generally required me to travel frequently, sometimes three to four flights a week, which got a bit too much,' he says. He left to set up Monk, and started providing consultancy services to the mobile operator.
'I've thoroughly enjoyed hopping around different roles over the past three years. Despite the negative perceptions about temporary work and lack of security, it never really fazed me, as it's part of my personality.'
Another marketer who has decided to take a different career path is Catherine Salway (below right), the former group brand director of Virgin.
She left the brand after deciding that she had hit a ceiling in her career, and is now exploring opportunities as an entrepreneur.
She has been travelling for a year while advising a charity based in London on a product launch and is now looking forward to launching a brand next year and advising others on start-ups and branding.
'The objective is to do something sexy and cool and to drive positive social change,' she says.
Salway takes inspiration from a former colleague at Virgin Cola, Adam Balon, one of the founders of Innocent Drinks.
Click here to read the full 'Age of the interim marketer' feature.