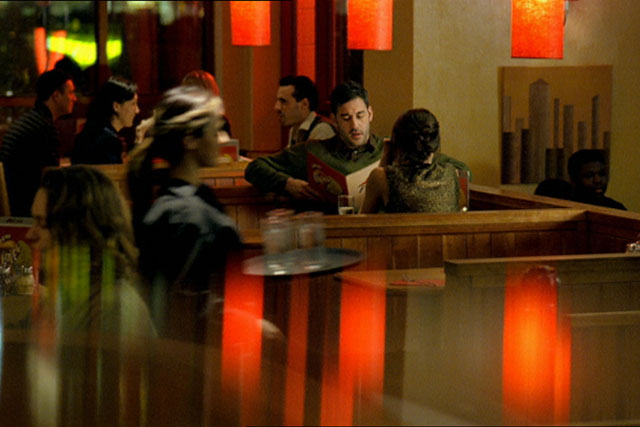 Subway's UK marketing chief is bang on in putting health and value at the heart of the brand, as reported on Brand Republic.
This is a competitive time for eating-out venues, with the economy continuing to drive penny-pinching habits across every demographic.
Yet as Tpoll's research shows, certain demographics are more resilient when it comes to eating out.
For Generation Y –16- to 24-year-olds – eating out now represents a good-value activity compared with other ways to socialise, such as a night in the pub.
These 16-24 year olds are an important age group for brands, and in particular 16- to 19-year-olds who are likely to still be living at home, starting work or getting part time jobs, and therefore have some disposable income.
Tpoll's research, compiled in the UK, 'Youth: Eating Out 2012 Report', shows that drinking, smoking and clothes purchases now tend to come much further down the list of priorities than ever before, while eating out has actually risen over the past two years, with 42% saying they are eating out more often than they were two years ago, in contrast with 32% eating out less often and 27% eating out about the same.
But while eating out is considered more affordable, evidence suggests that young people are increasingly demanding when it comes to the quality of food and service they receive.
They are placing eating out venues under the microscope to ensure they get full value for money.
This throws eating out brands into the spotlight and in particular the ones getting it right, and why.
The top five brands young people tell us they are using more often than they were two years ago are:
Nando's
Domino's Pizza
Pizza Express
Greggs
Harvester
Nando's is strong in this area because the brand combines its good value heritage with a "buzzing atmosphere".
Domino's and Pizza Express follow closely in second place, showing just how well the two brands are tapping into sociability and maintaining this brand trait.
Both brands are leaders in promotions: Domino's with its Two for Tuesdays and Pizza Express' various offers, which demonstrate how attractive the good-value message is to this group.
Another brand that is highly relevant to youth is Greggs. The brand has a very strong value heritage, directly in relation to the prices you pay and the portion size you receive.
Again this has strong associations with value for young people.
Harvester is interesting because for some young people it was the first eating out venue they remember visiting.
The brand carries associations of 'good fun', good value, a wide menu choice and also now offers a free unlimited salad bowl with each main meal.
This ties neatly into the topic of health, which emerges as a complex issue for young people.
Qualitatively, health is not felt to be a core needstate for young people when eating out, who view the occasion more as a treat.
However our research also indicates a high degree of guilt felt by young people when they choose the unhealthy option.
If we look at what all this means for brands, we should first look at the best way to target them: social media.
Our research shows a strong level of engagement with eating out brands through either Twitter or Facebook.
The list of brands followed included: Dominos (Facebook), Greggs (Twitter), McDonalds (Facebook), Nandos (Facebook, Twitter), Pizza Hut (Twitter) and Yo Sushi! (Facebook, Twitter).
Importantly, of the brands that are followed, all are purchased from, confirming that when such relationships are rightly handled, they can yield dividends.
It's important to recognise that social media is primarily felt to be owned by consumers (especially youth), rather than the media owner or companies that attempt to engage fans and followers - young people want to see the financial benefits of being involved with eating out brands in social media.
Our research suggests the use of social media to generate online conversation will lead to a closer, brand rich, intimate and modern and loyal relationship with eating-out brands.
Promotion heavy-brands are likely to continue to do well, but price must sit alongside venue experience and service to be of continuing relevance to Generation Y.
Stephen Mellor, qualitative director, Tpoll