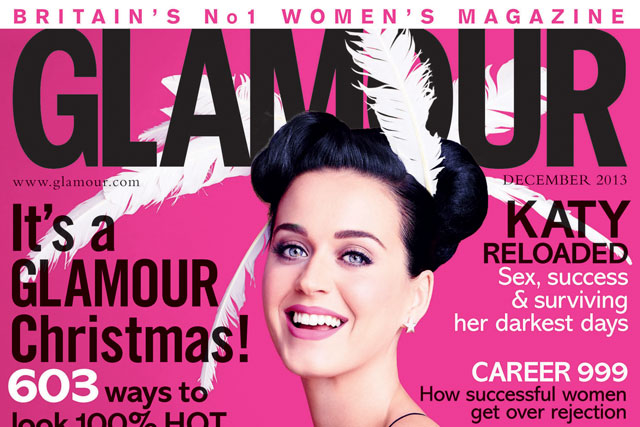 A fifth of the March issue's print run – around 100,000 copies – will be published in the bigger size of 28.5cm by 21.5cm, similar to the dimensions of Glamour's sister Condé Nast title, British Vogue.
The remainder will be printed in Glamour's normal size of 16.8cm by 22.3cm.
The "supersize" edition will showcase the spring/summer 2014 fashion collections and will cost £2, the same price as the smaller version.
It will be the first time British Glamour has appeared in a format other than its "handbag size", which it has used since it launched in 2001. The format was smaller than that of many competitors, a move which some have since emulated.
Glamour editions in France and Italy are currently published in both the "handbag" and larger formats, while in Russia Glamour is produced in a "pad" size in between the two, as well as in the larger size.
Simon Kippin, the publishing director of Glamour, told Media Week: "We want to offer Glamour readers a collectable, centred around our major fashion issue, which we feel will be welcomed by our major fashion advertisers too.
"Our sister titles in Europe have experimented with size and we are interested to see how our readers and advertisers will react – we are expecting very positive feedback."
Glamour is the top paid-for women's lifestyle magazine by circulation, according to the ABC figures for January to June 2013. Its print circulation fell 11.4 per cent year on year to 380,363.
Selected future issues with a focus on fashion will also be available in the larger size.