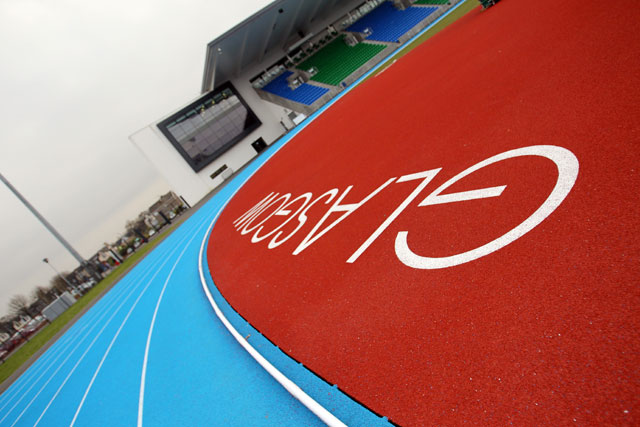 While it would be unfair to say that the Commonwealth Games' bosses are struggling to sign up brands, the deputy chief executive of Glasgow 2014, Ty Speer, who oversees the commercial arm, admits that it has had to adopt a 'sales-led' strategy to attract sponsors.
'It is a different approach to market compared with the Olympics. I would say we're much more active in collaborative sales and marketing,' he explains.
Speer is more than qualified to make that comparison, having been client services director for the London 2012 Olympics.
The American's challenge is to secure the £100m commercial programme through a combination of public- and private-sector funding.
Whereas 2012 marked a zenith for UK sport with London's successful hosting of the Olympics – not to mention the clutch of gold medals for the home nations – today's tough sponsorship market contrasts with the relative ease with which multimillion-pound deals were signed for last year's Games.
'It clearly doesn't have the same reach as the Olympics, so it is a much harder sell,' says Nigel Currie, executive director at BrandRapport. Rather than a groundswell of brands seeking to tie up sponsorship deals post-Olympics, he argues that there is 'bound to be a shortage of marketing spend'.
Gathering momentum
Andy Westlake, chief executive of sports agency FastTrack, contends that while building momentum has inevitably been slower than for London 2012, excitement will kick in for Glasgow 2014. 'With [more than] a year to go until the event next July, I'm confident things will pick up significantly, as it did for Manchester 2002.'
Several big brands, such as airline Emirates, have already aligned themselves to the event (see below). Nonetheless, Speer's job is far from over – although he quickly refutes any suggestion that the Games is behind schedule.
'The number of sponsors will evolve over time, with each partnership unique,' explains Speer. 'The breadth of the event is one that lends itself to having a large number of sponsors. In total, this is a £525m project and a lot of business relationships will flow from that. A large proportion of the £100m commercial target will be sponsorship. We're in a good place right now and we're thrilled with the brands we have on board already,' he adds.
Tough competition
The Commonwealth Games is of course, not on a similar level – by measure of global reach or glamour – to the Olympics. In addition, the Glasgow 2014 commercial chiefs are going out to the market amid a cluttered sponsorship arena, with home-grown properties such as UK Athletics and cricket also fiercely competing for brand investment.
Speer insists the opportunity for brands is clear, allowing more flexibility than they had when sponsoring the Olympics because Glasgow 2014 controls all the rights, with no interference from a governing body such as the International Olympic Committee.
He points to the example of energy company SSE, one of Scotland's biggest employers, which, alongside its top-tier sponsorship, will have access to home-nation athletes. This means it can use sports stars such as Chris Hoy and others during the Games for promotional purposes.
Global potential
In addition, Speer believes the Games stands out above other sponsorship properties because it will be the last multi-sport global event that will be held in the UK for some time to come. 'You have to appreciate the international dimension of these Games: we're talking about 70-plus countries, culminating in a reach of billions of viewers.'
Speer is hopeful that 100m Olympic champion Usain Bolt will be at the Games, but his attendance – which would ensure the event was a ratings winner – is far from guaranteed. 'We will absolutely see global athletes coming here,' assures Speer. 'We are complementary to the Olympic calendar; a high-quality signpost on the way to Rio.'
Brands' appetites for sponsorship deals may be under great scrutiny over the remainder of 2013, but the consumer appeal of a second Games within a two-year timeframe, especially with Bolt on the starting blocks, is likely to make Glasgow 2014 a hit with the UK audience.
THE BRANDS
Top tier
Tier two
Atos
Barr
Dell
Ernst & Young
Harper Macleod (law firm)
NVT (IT firm)
Search (recruitment agency)
Toshiba
Tier three