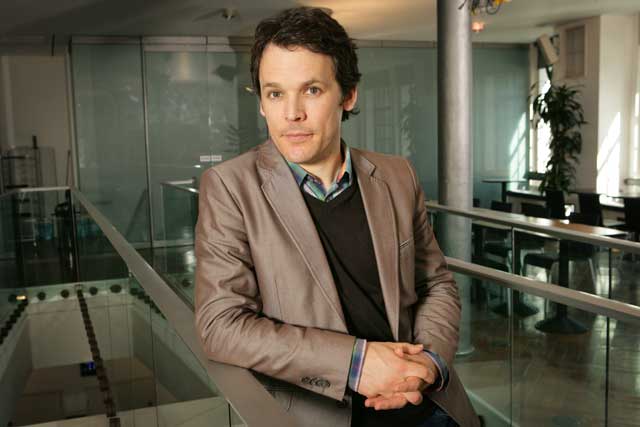 Cilla Snowball group chairman and chief executive, Abbott Mead Vickers BBDO
With 100 applicants chasing every trainee place, getting in is the hard part. Agencies are horribly over-subscribed for both work experience and trainee slots. So you have to really want it.
Getting on is the exciting part. Suddenly it's "we", not "me". You are part of a team. You are given responsibility, variety, access. It's intoxicating, exciting, exhausting and a little bit terrifying. Hoover up all the opportunities that come your way, get close to the work, volunteer for everything, ask anything. The first couple of years will shape you as well as mark you out.
The extent to which you cherish the work, your clients and your team will define how far and fast you get ahead. The quality of those three things, along with your rhino skin, sense of humour and humility, will ultimately define your success.
Chris Macdonald chief executive, McCann London
I canvassed opinions around the agency on what people look for in grads that signal that they are future stars: the ones they want on their team, in their briefings, presenting their work.
There was a remarkable consistency in the responses, regardless of discipline or department.
Talk to everyone. If you get around and everyone knows your name, you are far more likely to get invited into meetings.
Be inquisitive. Not just by asking questions but in everything you do as a consumer of media, brands, innovations, technology, human psychology ...
Have a point of view. Be fearless in sharing it, but ensure you can back it up.
Critically, arm yourself with Red Bull and Nurofen.
Magnus Djaba chief executive, Saatchi & Saatchi
Find the best environment for you; the right people to work with and for - a culture that brings out the best of you, not the worst of you. Find the agency that makes you better than you are. Then do every single part of your job better than it has been done before. Whatever the task is, attack it with that thinking. If you've been asked to photocopy something, be the world's most-efficient photocopier. If you are organising a party, make it the most exciting party anyone has ever been to.
Focus on what you're doing now, not on what you want to do next (if all you care about is promotion, you won't be good at your job, so you won't get promoted anyway). And embrace failure. Don't be afraid of getting things wrong. But be very afraid indeed of not learning.
Stef Calcraft founder and partner, Mother
What follows isn't a guarantee of thrusting superstardom, but it will make things much more fun and interesting.
Always tell it how it is. Nothing kills a bad idea quicker, or clears the air better, than the truth. It often hurts, but is always good.
Always trust your gut. If something doesn't feel right, it almost certainly isn't right. Don't let anyone, however senior, reason you away from your instincts.
Always look up. It's always harder to make something great. Looking at what is possible, especially when you are knackered or hit a brick wall, is the only way to get there.
Carrie Hindmarsh chief executive, M&C Saatchi
When it comes to interviewing, especially at that critical second stage, the best advice does, I'm afraid, sound like a bit of a cliche. But it essentially comes down to a few key things.
Do your homework. Work out what's different about the agency you're interviewing at, what sets it apart from its competitors and how you are best-suited to that agency specifically.
Be yourself. Listen. Don't feel the need to dominate all the conversations - build on what others are saying.
Care. Show that you're genuinely excited by great ideas and great thinking - enthusiasm is infectious.
Once you get the job, be prepared for some hard (and not always terribly intellectually stimulating) graft to begin with. The best people do this with good grace. Ask lots of questions - I think the ability to keep asking, rather than feeling you should know the answer, is a good way to be throughout your whole career.
Become a champion of great work, great thinking and great people, and the rest will follow.
Russ Lidstone chief executive, Havas Worldwide London
First, never drink your own Kool-Aid. Treat success and failure as the imposters that they both are. A sense of professional paranoia is a common factor among great people in our business. Always keep perspective in the way you view what we do and how we do it.
Second, don't have a career plan or pin yourself down to one particular thing. More so today than ever, give yourself time to try different things, different disciplines and different cultures. Ultimately, "leaders" are patchwork quilts of their various work and life experiences, so fail forwards and use every experience, every agency, every role, every mentor as a learning.
Finally, embrace brilliant thinking and inspirational creativity, wherever you see it. If creativity is the defeat of habit through originality, then always try to challenge habitual thinking - both in yourself and others.
Andrew McGuinness founding partner, Beattie McGuinness Bungay
CONGRATULATIONS! You've landed a job in what remains the best industry in the world: if you graft and get a little lucky, it almost uniquely allows both your soul and your bank balance to soar.
So now you've got the job, what next? I have three pieces of unrevelatory advice.
Work hard. However talented you are, this will be central to your success. (If you haven't read it, pick up Matthew Syed's Bounce to find out why.)
Be inquisitive - about business, creativity and, above all, people.
Revel in the need to be open-minded. Feeding the soul isn't just tolerated, it's mandatory.
Giles Hedger group managing director and chief strategy officer, Leo Burnett
Don't set yourself the objective of getting to the top of advertising. Aim to do great stuff and have fun trying, and elevation will be the natural outcome of this.
There are many routes upwards, and they all converge in a place called Running an Agency. It takes a combination of very different types to do this successfully, so it's important that people come by different paths.
Choose the route you think you will find most interesting, because that is probably the one you will excel at. (It will also help to sustain you on that icy morning in February when you sardine yourself into a train at Clapham Junction.)
Always distinguish between naked ambition and treacherous ambition. The former is all part of the fun; the latter is ugly and will catch up with you in the end.
Behave as though you don't have a mortgage. You will make better decisions and do better work. Adland doesn't need craven husks of humanity, it needs swagger and a cavalier intellect.
Whenever you see a tsunami of change on the horizon, run towards it.
Take risks, because the greatest freedom of the advertising business is that it really doesn't matter very much. Don't revere it, make it your plaything.