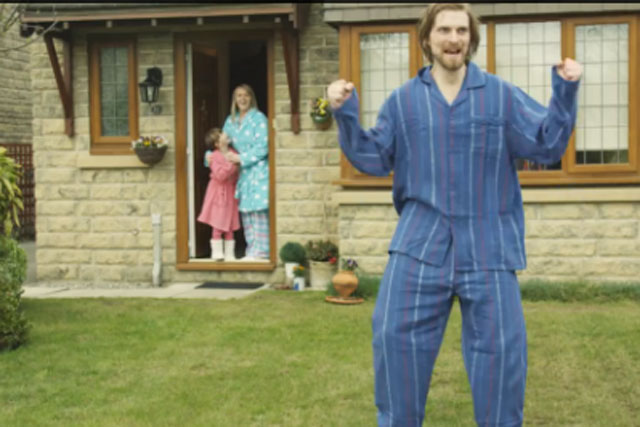 The ad, created by Uber, pokes fun at the UK's recent spate of bad weather and shows people cautiously venturing out of their houses as if from hibernation, and looking around in amazement and excitement when they see the snow has really gone.

The ad ends by encouraging people to get outside this weekend as it is finally "safe to go outdoors", and promotes Go Outdoors' 15%-off offer for tents and camping equipment, which runs throughout the bank holiday weekend.

Russel Bennet, head of marketing for Go Outdoors, said the retailer's advertising had become "tired, predictable and lacked cut through", and needed a "fresh" approach.

Greg Clark, managing director at Uber, explained that Go Outdooors wanted a commercial that would stand out and have an impact in the short period across the weekend. He said: "The message and short run, together with this year's freaky weather, was an opportunity not to be missed."
The 30-second ad will run across all major channels over the bank holiday weekend.