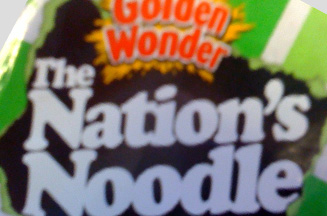 Goldon Wonder and its Pot Noodle brand was acquired by Unilever in 1995. Golden Wonder was then bought by Tayto Group in 2006, the same year Unilever decided to relaunch Pot Noodle.
The new range will be available from 3 August and comes in seven flavours, devided into two categories 'The Nation's Noodles' and 'The Nation's Pasta'.
The noodle flavours include Chicken & Mushroom; Beef & Tomato; and Sweet & Sour. The pasta products are Spicy Tomato, Spaghetti Bolognese and Macaroni Cheese.
The product launch will be supported through on- and offline marketing, including sampling to target males aged between 12 and 30. The sampling initiative will reach consumers in six cities including London, Leeds and Newcastle.
A supporting website www.thenationsbest.co.uk launches on 31 July.