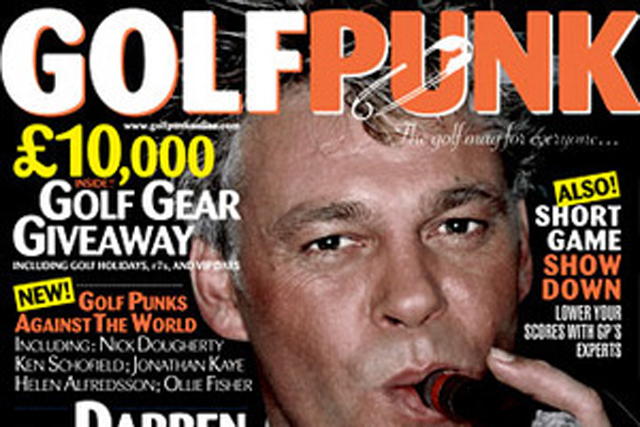 A spokeswoman for insolvency specialist White Maund confirmed that the publisher has 'ceased trading' after months struggling to get its magazines on shelves.
The independent publisher went into voluntary arrangement in September last year, as it then owed an estimated £1.6 million to advertisers, contributors and HM Revenue and Customs.

Golf Punk's last ABC audit revealed a circulation of 14,928 for the calendar year 2008, however its official certificate was withdrawn owing to failure to complete an audit.

JF Media has had more than 33 county court judgements levelled against it between October 2007 and June 2010, 16 of which were lodged since it went into voluntary arrangement. The sums owed range from a few hundred to hundreds of thousands of pounds.

White Maund is understood to be releasing a document to creditors in the next 24 hours detailing ongoing payment plans, as well as the company's first annual report since entering its voluntary arrangement last year.

Ben Bland, a freelance journalist who is owed for a piece he was commissioned to do for Football Punk 11 months ago, obtained a county court judgement against the publisher.

He said: "JF Media still owes me the full fee for a feature I wrote for the November 2009 edition of Football Punk."

Bland is not the only contributor of both Football Punk and Golf Punk to contact us about money they are owed for freelance work commissioned by JF Media in the past few years.

Football Punk, which has been edited most recently by Richard Lenton, had not been reaching readers regularly over recent months with its appearance being described as 'sporadic' by industry sources.
Adding a comment to its Facebook group in September, Football Punk said: "Just got the new issue back from the printers and it's a blinder. Sorry for the delay guys - the dog ate our homework. Out in the shops next week... ".
JF Media also decamped from its office at the Sussex Innovation Centre in September. It is not known where the publisher moved to.

Golf Punk magazine, most recently edited by Shaun McGuckian, was set up in 2004 by Loaded co-founder Tim Southwell and business partner John Dean, who both ran KYN Publishing. The magazine and its publishing company were bought by JF Media two years later.

JF Media was taken over by offshore tax advisory firm the Montpelier Group in December 2008 after Golf Punk was taken off the shelves for six months.

The magazine later returned to stockists in April 2009 after the Montpelier Group's majority holding in the company injected investment into the business.

In May last year JF Media revealed it was launching a spin-off to Golf Punk titled Football Punk, to be priced at £2, after it was trialled as a free supplement with Golf Punk in 2008.

Phil Babb, the former Liverpool and Republic of Ireland soccer player, was one of the founding investors in Golf Punk. Babb is also editor-at-large at Football Punk – a positioning which the publishers hoped would bring in high-profile football exclusives.

Jonathan Richards, a former Northern & Shell executive who helped launch OK! magazine, was named as publisher at JF Media, but Richards has said his remit with the company related to the brands on a creative level.
JF Media declined to comment.