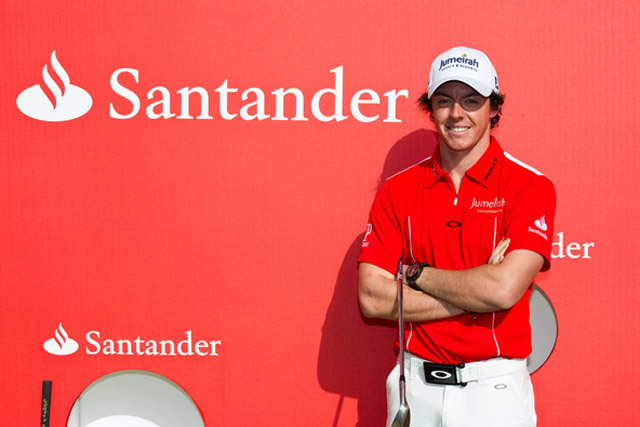 The campaign, which launches on Sunday 6 November, will promote the Spanish bank's new fixed rate savings bond, which offers customer three years interest upfront rather than on maturity.
In the ad, created by Engine, Northern Irish golfer McIlroy is seen attempting playing a chip from an almost impossible angle, to emphasise the unusual nature of its Upfront Interest Bond product.
The campaign is the first to feature McIlroy since Santander signed him on a multi-million pound deal in September. Its previous ads have starred long-term brand ambassadors Lewis Hamilton and Jenson Button, including its most recent campaign which launched the new tagline "Driven to do better".
Matt Hall, head of savings at Santander, said: "[The product is] designed to give customers more control over their money at a time when we know they really need it.
"Customers will be able to spend their upfront interest on whatever they like, maybe a holiday, Christmas shopping or even reinvest it to put it to work immediately."