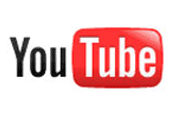 Reports in the US say Google also plans to significantly cut the number of YouTube clips that it will sell ads against in the future. YouTube wants to sells ads only against content for which it has the right to distribute. At present, it sells ads against just 4% of all clips on YouTube, so as not to violate content owners' copyrights.
Google is currently locked in legal actions with a number of content owners. Viacom is engaged in a lawsuit with Google and is seeking $1bn (£507m) in damages for copyright infringement.
To boost YouTube's revenue expansion, Google plans to start offering pre-roll and post-roll ads to run before or after YouTube clips.
The Wall Street Journal claimed Google North American ad sales chief Tim Armstrong has identified 105 problems with YouTube's ad sales system.
Earlier this month, as part of Viacom's litigation against YouTube, a US judge ordered to Google to hand over YouTube user data to Viacom.