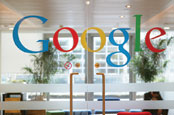 In its submission to the Competition Commission, which is probing Kangaroo, Google said it would not expect the joint venture to have any negative impact on competition or customers.

Google claims that the barriers to entry for online video are limited, with ample scope for differentiation, and users typically go to more than one video site, as they use multiple channels on TV, on multiple devices to satisfy different content needs, at different times of the day.

The move comes after online video provider Joost's submission to the Competition Commission outlined its opposition to the Kangaroo launch, claiming its partners would have the ability and incentive to cross-promote the Kangaroo platform, to the detriment of competing VoD platforms.

Joost also raised concerns that it would continue to be unable to obtain UK content for its own service.

While the parties may argue they stand to gain more financially through a non-exclusive distribution model, the lack of any licensing deals to date with Joost, despite numerous approaches, weakens their position on this issue, it said.

The Competition Commission is expected to publish its report into Kangaroo early next year.