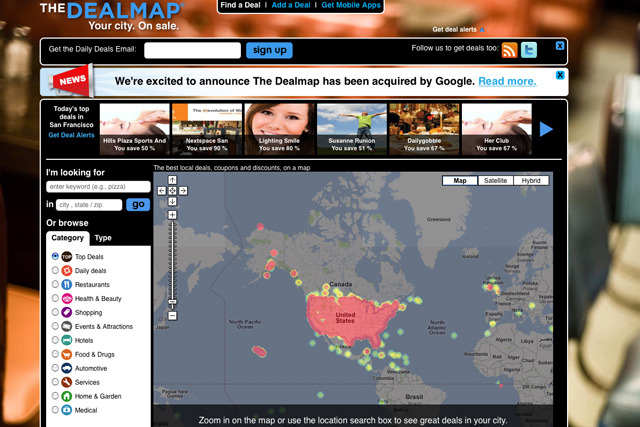 The acquisition will help Google bolster its location-based daily deals service Google Offers, which launched in the US in May.
It follows Google's attempt to buy online group buying service Groupon for a reported $6bn, towards the end of last year.
Dealmap, which launched in the US in May last year, aggregates daily group buying sites and claims to have more than two million users across its web, mobile, social network and email products.
It has distribution deals with partners including Microsoft Bing, T-Mobile and Local.com, which will be unaffected by the deal.
Dealmap wrote in a blog post yesterday that Google provides "the ideal platform" to accelerate its growth. It said: "We believe that joining Google will help us innovate in new and unexplored areas of commerce."
Facebook is also eyeing up daily deals as a key area for the business and is currently trialling an online voucher service which allows users to purchase items with Facebook Credits in the US.
Neither Google Offers nor Facebook Deals as yet offer group buying serivces such as those offered by Groupon and LivingSocial.