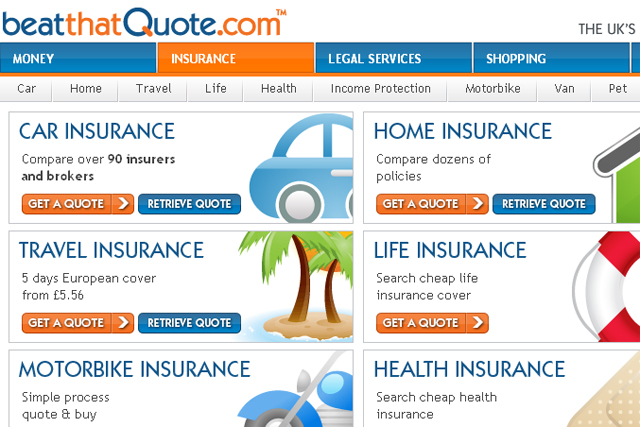 BeatThatQuote.com is a price comparison site for financial products and loans, spanning insurance services, mortgage rates and credit card rates.
Visitors to the site can search, compare and find the best price for an array of products. It is a smaller rival to websites such as Compare the Market.
It was John Paleomylites, the managing director of BeatThatQuote, and not Google, who announced details of the deal.
He said: "We think this deal is a tremendous opportunity for our company to develop a new and innovative option for personal finance in the UK.
"Our team is excited about becoming a part of Google. We look forward to working with their engineers to create new tools, making it easier for consumers to choose the right financial products.
"We think we can offer more transparency and better pricing information than existing online offerings."
Google currently runs a similar service in the US called Comparison Ads.
BeatThatQuote was set up in 2005 and is 90% owned by Paleomylites.
According to its latest financial figures, the company made a loss of £2m in the year to 31 January 2010.