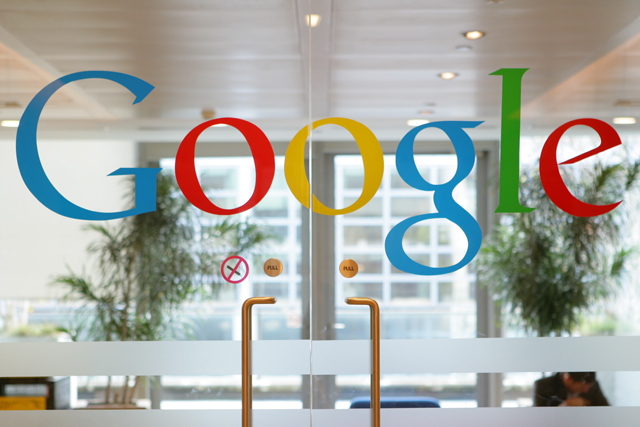 In a statement today (30 November), the EU confirmed it is investigating the internet giant following "complaints by search service providers about unfavourable treatment of their services in Google's unpaid and sponsored search results, coupled with an alleged preferential placement of Google's own services".
Among the complainants are Ciao, which is owned by Microsoft's search engine Bing, retail search engine Foundem, and legal search ejustice.fr.
Shivaun Raff, Foundem's chief executive and co-founder, said: "There is a growing chasm between the enduring public perception of Google's search results as comprehensive and impartial, and the reality that they are increasingly neither."
Foundem is represented by ICOMP, a body dedicated to exploring issues of intellectual property and part-funded by Microsoft.
David Wood, legal counsel at ICOMP, said: "ICOMP believes it is also important to recognise the holistic nature of the online eco-system and hopes that all issues stemming from Google's dominance are thoroughly examined in due course.
"For example, any examination of dominance will need also to look into Google's practices around content acquisition and agreements with commercial partners."
Specifically, the investigation will look at whether Google:
Abused a dominant market position in online search by lowering the ranking of unpaid search results of competing services
Accords preferential placement to the results of its own vertical search services and in so doing shuts out competing services
Lowered the "Quality Score" for sponsored links of competing vertical search services, the Quality Score being one of the factors that determines the price paid to Google by advertisers.
If true, allegations would breach the EU's Anti-trust Article 102 TFEU.
The EU was quick to point out that the investigation did not prove guilt. A statement read: "This initiation of proceedings does not imply that the commission will conduct an in-depth investigation of the case as a matter of priority."
A Google statement said: "Since we started Google, we have worked hard to do the right thing by our users and our industry – ensuring that ads are always clearly marked, making it easy for users to take their data with them when they switch services, and investing heavily in open source projects.
"But there's always going to be room for improvement, and so we'll be working with the commission to address any concerns."
Google was also keen to address each complaint:
On rankings: "We built Google for users, not websites, and the nature of ranking is that some websites will be unhappy with where they rank. Those sites have complained and even sued us over the years, but in all cases there were compelling reasons why their sites were ranked poorly by our algorithms. For example, Foundem, one of the sites that has complained publicly and to the European Commission, duplicates 79% of its website content from other sites, and we have consistently informed webmasters that our algorithms disadvantage duplicate sites.
On Quality Score: "All search engines – including Google, Yahoo and Bing – use quality scores to ensure that consumers see ads that are relevant to their searches, not just ads from the highest bidder. These quality scores are determined based on our assessment of the relevance of the ad to the query and whether the site provides useful information. We also inform advertisers of their quality scores and give them tips on how to improve them. Typically, the sites that complain about quality scores have less relevant, lower quality content which we have learned our users are less interested in seeing."
On AdSense "exclusivity": "Our online contracts for AdSense have never been exclusive. For our few directly negotiated AdSense accounts, we stopped using exclusive contracts almost two years ago. Our contracts with computer and software vendors, where we provide search services, are all short term. And most importantly, these contracts can't prevent users from choosing other search providers."
The last large anti-trust case was against Microsoft in 1993. The EU handed out its largest-ever fine of €497m in 2004, and ordered the company to open up its operating system to rivals.
Microsoft appealed, and incurred an additional fine of €899m in 2008.
Google this week announced it would begin using ads on its image search, while Microsoft launched a £300m global campaign to support its Kinect motion-sensor accessory for the X-Box.