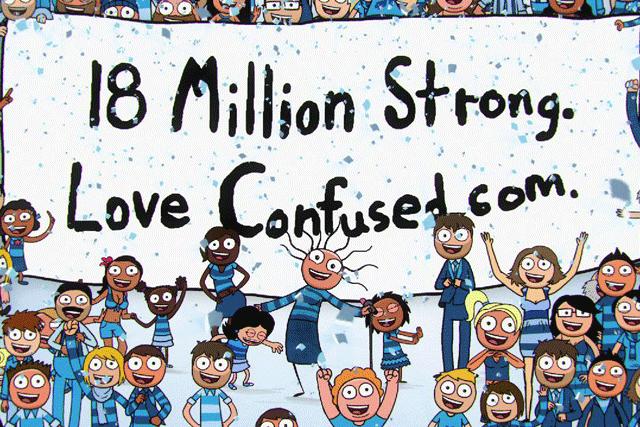 Last week, little-known British comparison site BeatThatQuote was catapulted into the limelight after Google bought it for a cool £37.7m.
The acquisition raised eyebrows, not only because Google had removed BeatThatQuote from its search on the same day for not adhering to its SEO guidelines, but also because it revealed Google's intentions for the comparison website market.
Google plans to run it as a stand-alone site for the time being, but neither party will be drawn on longer-term branding plans. 'With its expertise and our technology, we will be able to provide innovative ways for consumers to find the right financial products and save money,' says a Google spokesman.
Dominant brands
The search behemoth has already begun making a play for the US market with its small comparison ads service, which compares prices of credit-card and mortgage products. However, the UK market is intensely competitive, and while there are dozens of price-comparison sites, personal finance is dominated by the big four - Moneysupermarket, Gocompare, Comparethemarket and Confused.com.
In January, BeatThatQuote had 476,000 unique visitors, half of its nearest rival Confused.com's 1.1m and a fraction of Moneysupermarket's 3.5m for the same month (Nielsen).
Moreover, these numbers are extremely sensitive to adspend, according to Nielsen. The top four brands all invest heavily in advertising, with Gocompare spending the most last year at £28m.
In contrast, adspend for BeatThat-Quote has gradually fallen over the past three years, from £1.8m in 2008 to just £99,000 on digital advertising last year.
Considering the leading brands have built their profile through TV ads and brand 'characters', the success of BeatThatQuote will surely come down to if and when Google opens its wallet to fund an ad push.
Chris Speed, operations director at digital agency iSpy, is in no doubt Google will heavily market the product. 'BeatThatQuote will face a challenge in differentiating itself from the other products, but given Google's deep poc-kets, it stands a good chance,' he says.
He adds, however, that as the sites' ad budgets continue to expand year on year, so the cost-per-acquisition of their customers will rise.
Mike Hoban, chief marketing officer of Confused.com, acknowledges that as the major brands participate in an advertising 'arms race', the benefits of vast adspends could begin to tail off. 'To date, this market has been fought on brand awareness, but brand preference will become increasingly important in future,' he says.
David Newton, head of VCCP Digital, Comparethemarket's agency, agrees that price-comparison sites have done a good job at creating brand saliency, which will be hard for even Google to usurp. How-ever, he says that innovation, beyond the destination website, is something the brands should be embracing.
Newton believes that tools such as Boo.ly, an add-on toolbar that allows users to compare prices from any site, is an example of technology that will become more relevant to these brands and their consumers.
Given Google's focus on innovation, coupled with its dominance of search - not to mention the $26.5bn in the bank - there is little doubt that BeatThat-Quote can have an impact on the market.
While investing in innovation is essential, the amount of money stumped up for brand-building and the resultant ad strategy will be what seals the future of BeatThatQuote.
The site's current brand identity does not extend beyond a logo, but with Google's support, perhaps its strapline from 2007, 'The UK's fastest-growing price comparison site', will be revived.