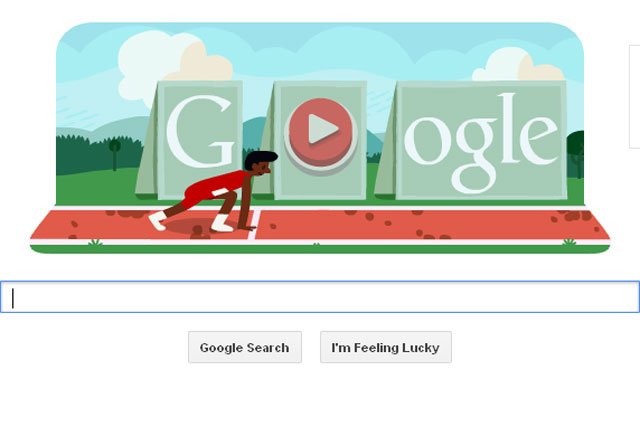 According to the search giant, it has seen "substantial growth" in Olympics-related searches, on its search engine across all devices including desktop, mobile and tablet, as users seek information on the events and athletes as they watch the games.

However, mobile and tablet devices searches have seen their steepest growth to date during the Olympics, with 10 times the amount of searches conducted from the first week of the Olympics, beginning 28 July.

Google did not break down how many Olympics-related searches it has had over the week, or the share of mobile to tablet devices.

It pulled out an example of Paul McCartney, with the number of searches on his name surging as he performed 'Hey Jude' in the opening ceremony. It said that more searches were being conducted on smartphone during the performance, as users searched for information on what they were seeing live.

The UK mobile and tablet searches accounted for just under half of the total number of Olympics searches at 46% on the 27 and 28 July. This was slightly below the US, which has 47% Olympics searches from mobile devices.

Dai Phan, group product marketing manager at Google, said: "The large number of daily events leave fans hotter than ever for instant news and immediate updates.

"Mobile search has become an invaluable resource for a global audience waiting, watching, hoping and cheering from afar."

In the UK, the most popular Olympics-related search terms include '2012 olympics', 'bbc Olympics' and 'olympics London'.
Search terms relating to Olympic medals have been rising over the past seven days as Team GB and other nations have been racking up the medals. The search term 'olympics medals 2012' has risen 450% in the seven past days, while the term 'medal table olympics' has increased 300% over the same period.

It was expected that the increase in mobile usage during the games would put pressure on the network operators.
An O2 spokesperson told Media Week that during the first week of the games, it saw double the number of mobile data sessions versus normal levels, double the amount of internet browsing, and access to apps like Twitter and Facebook, in the Greenwich area.

Meanwhile, BT said all of its services were performing well, amid the increased demand.

While mobile searches are up, this year's games have been billed as the world's first social Olympics, with Twitter seeing a surge in traffic.
Follow @DanFareyJones