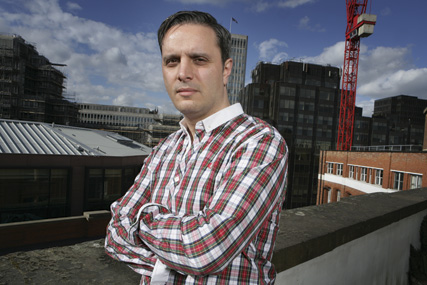 Vranakis had worked at VCCP for eight years, overseeing award-winning campaigns for O2, Coca-Cola and Comparethemarket.com.

His departure will see VCCP's other creative head Darren Bailes take on the newly created role of executive creative director, while senior creative Mark Orbine becomes creative director.

Vranakis said: "At VCCP I had the opportunity to work with some of the most talented people in the business. We built an amazing company, created some iconic work together and had a blast doing it. The Google opportunity is a fantastic position that will allow me to combine a lot of what I've learnt from both the worlds of digital and advertising to hopefully make some incredible things."

Vranakis joined VCCP from FCB San Francisco in August 2002. Prior to that he had also worked DDB Vancouver, Modem Media and WCRS.

Adrian Coleman, the founder of VCCP, said: "When one of the world's most respected brands in Google is interested in working with your talent you can only take that as a compliment. Steve's been integral to the success and growth of the agency and will be sorely missed, but I couldn't think of anyone better for the job."