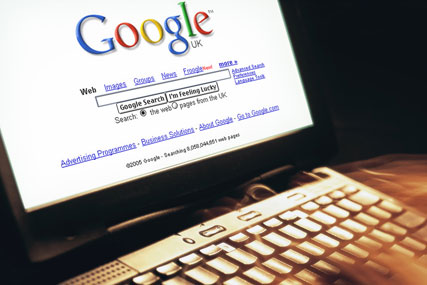 The global roll-out follows a series of exclusive trails of the new feature in the UK and US, and is expected to be available for free to all Google users.

The new feature will offer instant suggestions that change as users type in their search queries.

Keen observers have noted changes to Google's logo this week, which have included a grey lettering which colours as you type, which is likely a pointed reference to Google Instant.

Other announcements expected today are more search results per page and changes to the algorithms of its indexing system.

Google Instant arrives as the likes of Twitter and location-based apps such as FourSquare have made real-time data and communication more popular than ever.


A Google spokesman declined to comment ahead of the launch, but a source confirmed the details.

The introduction of dynamically changing search results demands a robust infrastructure that stands to once again place Google significantly ahead of its rivals, as the search market increasingly shifts from computers to smart phones.

Tonight's launch follows yesterday's announcement that Google's TV, which promises to bring the best of the web to the television, will launch in the US over the next few weeks, followed by a worldwide launch next year.

Eric Schmidt, chief executive of Google, said Google TV would be free, and rely on content produced by TV studios and production companies.
Read more on Brand Republic's digital blog The Wall
Search before you type launch Google Instant could boost ad performance