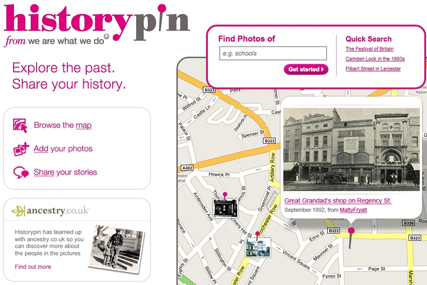 The site, entitled Historypin, lets users share their personal photos by loading them up to a specific location on Google Maps or image on Google Street View.
Historypin is being rolled out in partnership with a number of brands, including Harrods, Trinity Mirror and The Savoy. Additional images are being provided by the Conservative Party.
Nick Stanhope, managing director at We Are What We Do, said: "Historypin aims to be the world's largest communal archive of historical images and stories. The unique way users can upload, review, comment on and share images via Historypin creates a fascinating window to the past."
Kate Hammond, marketing manager, Google, said: "With this highly original use of the Street View technology we hope that communities up and down the country will be brought a new perspective on local streets, landmarks and historic moments, in a way that benefits both old and young."