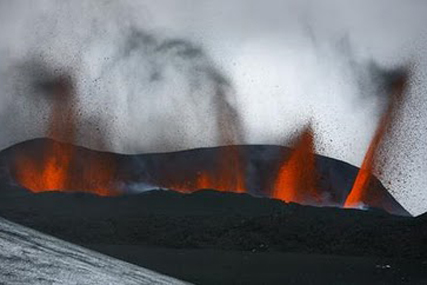 Philip Hammond, transport secretary, said: "Airlines must work together with the Government, regulators, air traffic controllers and the Met Office constantly to improve the accuracy of the model by sharing data from actual readings, just as they do when they feed back observations on in-flight weather."
Hammond was speaking at the Civil Aviation Conference yesterday (May 31). His call came as the government appointed a chief scientist to oversee future ash cloud activity.
Hammond has appointed professor Sir John Beddington to the role of volcanic ash supremo.
His appointment comes as the travel sector escapes further disruptions to its operations following last weeks' volcanic ash cloud activity.
Hammond said Beddington will chair a Peer Review Group to "collect and consider all sources of data on ash concentrations" and to "establish how we can best use that data to update the model".
The travel sector is believed to have escaped major problems following last week's ash cloud, following the volcanic eruption in Iceland.
The Met Office has said that the volcanic eruptions had "paused", leaving UK airspace unaffected for the time being.
A statement issued by the Met Office said: "Volcanologists and Geologists term this quieter spell of volcanic activity as a 'paused' phase. However, it is typical for a volcano like this to have several 'pauses' as part of its overall eruption phase.
"Only when the volcano has been 'paused' for three months will it then be regarded as being dormant."
The activity from the Icelandic volcano on Tuesday last week (24 May) stopped flights in and out of Scotland, effecting airlines British Airways, KLM, bmi, easyJet and flybe, among others.
Airlines have declined to comment on the financial impact expected from disruptions to flights last week, stating that any information regarding this will be issued within their financial results.
Thomson and First Choice owner TUI Travel reported a loss of £100m following an ash cloud from another Icelandic volcano, Eyjafjallajökull, last year.
Ryanair released its financial results last week, reporting a 23% rise in its pre-tax profits, despite the effect of last year's volcanic ash cloud crisis on its services.
EasyJet claimed a £27.3m loss in revenue due to the same ash crisis, which it highlighted in its full year results last November.