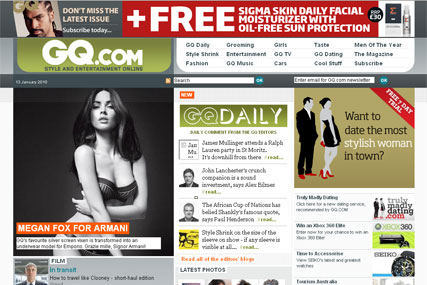 Viewers will be able to watch the show in real time on GQ.com. Content will also be streamed simultaneously on live.Burberry.com on 16 January, at 6pm
The non-commercial partnership will include live show footage followed by further exclusive content from Burberry's menswear show including specially recorded video messages from Burberry's chief executive Christopher Bailey, as well as behind the scenes footage featuring face of the brand, face Harry Potter actress Emma Watson. Some content will also be shown on Vogue.com's 'Daily News' and Twitter.
Burberry will launch a homepage takeover ad campaign on GQ.com to promote its Spring Summer 2010 collection.
The tie up follows the brand's partnership with Vogue.com last year, when the site hosted footage of Burberry's womenswear show.
The Burberry menswear content will also appear on Condé Nast Digital sites in the US, Spain, France, Germany, Italy, China, Russia, India and Taiwan.