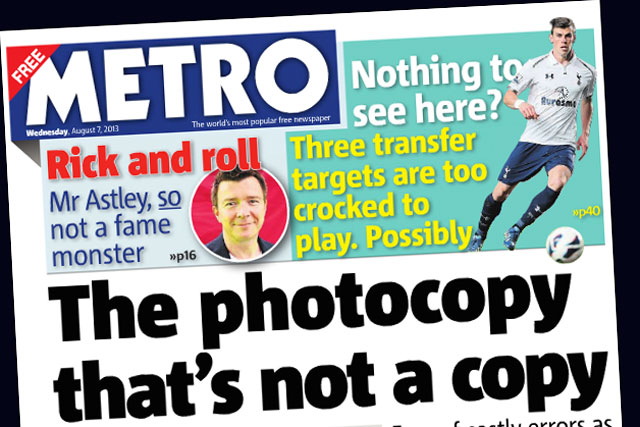 Woodthorpe joined the newspaper in 2000 as a group head in the sales department. In his time at the Daily Mail & General Trust paper, he has held roles including trading director and executive sales director.
He was promoted to his current position in July last year when he was given the remit of extending the brand's commercial deals across all of its platforms.
A spokeswoman said there would be no replacement for the investment director role. Metro will release more information on the senior structure of the organisation in due course.
Matt Teeman, the commercial director at Metro, said: "Grant has played a pivotal role in the commercial success of the Metro brand over the past 13 years.
"Since January, Grant and I have been discussing his future plans and as we come to the end of our financial year we mutually agreed that the time was right for him to leave."
According to the spokeswoman, Woodthorpe is planning to take time off after he leaves Metro before deciding on his next move.
Woodthorpe said: "I've thoroughly enjoyed my time at Metro. It's been fantastic to be part of the business's growth and as our new hub-based organisation structure starts to bed in.
"I decided this was the right time to leave. I wish Matt and the team all the best as they take the business into its next phase of growth."