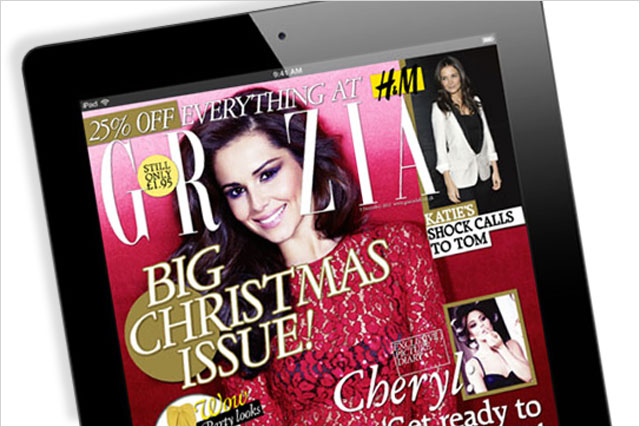 The iPad edition launches this week and will be available for a weekly subscription of £1.99. It contains all the editorial content from the printed magazine with the additional shopping facility.
Readers can buy items direct from Grazia's fashion pages, as well as being able to link through to purchase theatre and gig tickets.
Grazia publisher Bauer believes that it has a "growing pool" of readers who consume content on a tablet device and are looking for a more satisfying experience than a PDF page-turner.
Boots is the launch advertiser partner for the iPad edition.
Grazia's website GraziaDaily.co.uk has also be mobile optimised and advertisers who buy online inventory will also see their ads on the mobile version of the site.
Bauer has released other titles on iPad including Empire, Empire Spielberg one shot, Today's Golfer and Motor Cycle News Sport.
Jane Burton, editor-in-chief of Grazia, said: "Brave, bold, and innovative, Grazia revolutionised the magazine market when it launched seven years ago, and any extension of the brand has to be equally game changing."
Follow @johnreynolds10