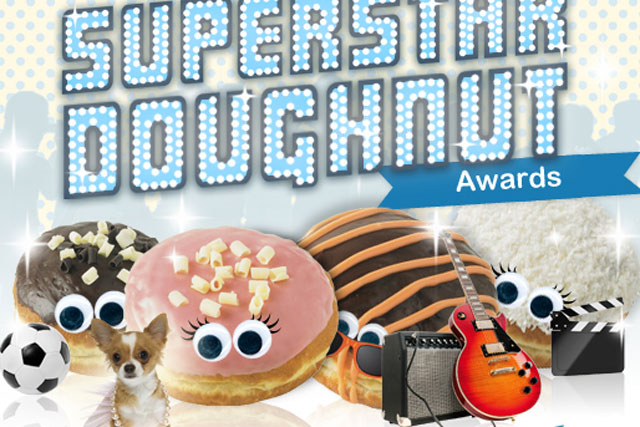 Greggs has previously used major brand-building campaigns, such as its 'Home of Fresh Baking' activity in 2010, to promote the brand.

But now it is broadening it appeal to a younger demographic by rolling out a digital campaign for the launch of its flavoured doughnuts – strawberry milkshake, jaffa cake, triple chocolate, and coconut snowball
The 'Superstar Doughnuts' campaign by digital specialist Steel kicks-off on 5 September.
The launch places Greggs in direct competition with Krispy Kreme, which ran its first above-the-line work in the UK last September.
The Greggs campaign will introduce each doughnut variant with individual promotional videos on YouTube.
Similar activity will run across Twitter and Facebook, which will ask individuals to vote for their favourite flavoured doughnut.
Greggs' Facebook page will also release 100,000 vouchers on 12 September, which will offer free doughnuts.
Nick Bennett, digital creative director at Steel, said: "It's not advertising it's social entertainment".