Grolsch 'choose interesting' by LBi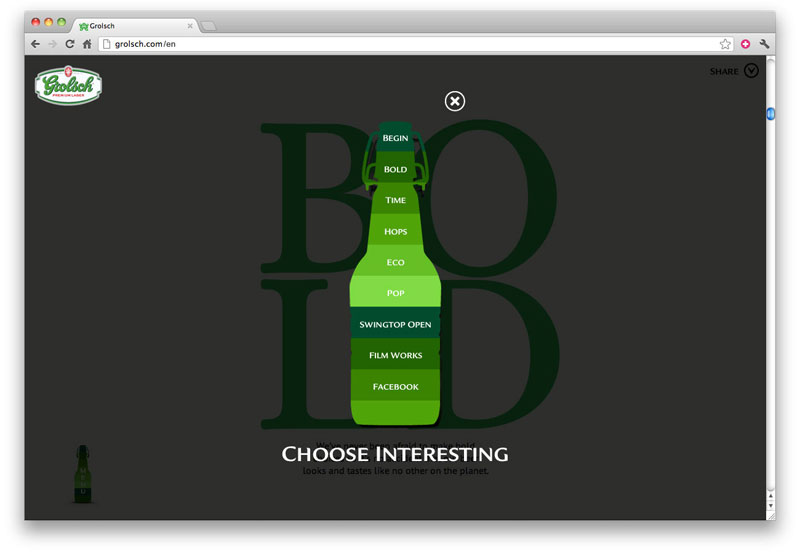 Grolsch has worked with LBi to devise and roll out a new digital strategy, which includes a revamped global web presence, grolsch.com, a Facebook hub aimed at joining up Grolsch's digital and social assets, and social content designed for sharing across multiple platforms.
The global digital strategy supports Grolsch's "choose interesting" brand platform. The work was created by Abi Ellis and Alistair McKnight, and designed by Suki Rai.