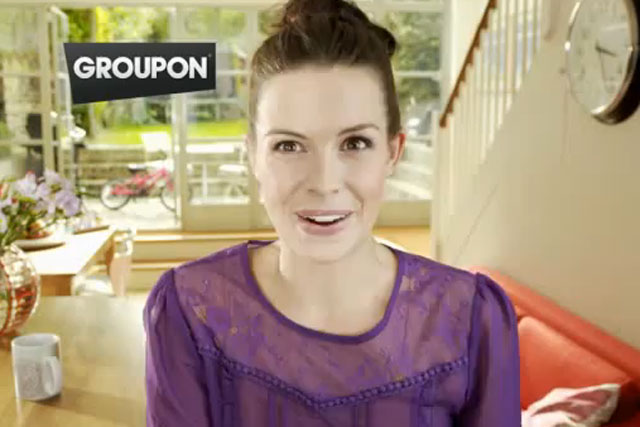 The Office of Fair Trading launched its probe into the daily deals site in July last year after receiving consumer complaints.
The following December it received a referral from the Advertising Standards Authority about "serious concerns" with Groupon's advertising practises.
Its main concerns related to failure to conduct promotions fairly, exaggerating savings claims and failure to provide evidence that offers were available.
The OFT said Groupon "engaged openly and constructively throughout the investigation".
As part of the agreement Groupon will ensure its reference prices and all saving claims are accurate, honest and transparent.
It will carry out an accurate and realistic assessment of a merchant's ability to provide the service or goods, as it has been a major complaint from Groupon users that the provider has not been able to deliver the deal advertised.
All limitations to the deals will be displayed clearly and prominently on the same screen or before the user makes a purchase.
In addition, all health or beauty product claims must be substantiated, terms and conditions must be fair and all cancellations and refund policies must be in accordance the OFT's Distance Selling Regulations.
The OFT will monitor Groupon during the next three months to ensure it implements the changes.
Cavendish Elithorn, senior director in the OFT's goods and consumer group, said Groupon has "cooperated fully with its investigation".
He said: "Collective buying and discount schemes can offer real benefits for both consumers and merchants. The market is growing rapidly, but it's important that consumers benefit from consumer protection law as well as from the discounted offers."
Groupon has posted an apology to customers and a lengthy explanation of how it will address the OFT's concerns on its blog.
It includes the following paragraphs:
"While we've endeavoured to meet the massive public demand for our offers while maintaining our bar for service, there are times we've failed...

"To the Groupon customers that experienced the negative side effects of our growth: we're sorry. We believe that the only way to build a company that lasts is to provide the best customer experience in the world, and it pains us when we fall short.
"Our commitment is this: we are going to get this right. We won't stop until we are known for having the best customer service in the UK.
"And we appreciate your help in getting there. If you see ways that we can improve, or if you feel we aren't living up to our end of the bargain, please let us know."
The ASA has welcomed the OFT's announcement and has said it will continue to refer all complaints its receives relating to these undertakings directly to the OFT during this period.
Groupon offers daily deals ranging from beauty treatments to restaurant discounts, which only go ahead if enough people commit to buy them. It advertises these deals on its site and via email.
In its first set of financial figures since it floated last year Groupon reported it had cut its marketing spend by nearly $50m in the three months to 31 December 2011 and reported a net loss of $42.7m (£27m).
It attributed this to its decision to encourage existing customers to make repeat purchases, instead of attracting new customers.
Rivals LivingSocial and KGB Deals have also been rapped by the ASA for running misleading ads.
The daily deals market is highly competitive, with lots of brands looking to tap into consumers' desire to get significant discounts on products.
As Media Week revealed last week, Trinity Mirror is the latest brand to enter the fray, with its new deals service Happli.
Follow Sarah Shearman on Twitter @Shearmans