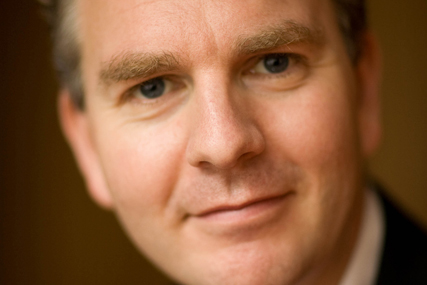 The former Absolute Radio brand director was unveiled as GNM's top marketer in April 2010, joining its consumer management board and reporting to Adam Freeman, the director of consumer media.
During his tenure, Lawson has led marketing responsibility for both The Guardian and The Observer newspaper and digital brands. His team of 35 marketers includes Richard Furness, the head of newspaper sales and marketing, and Steve Wing, head of mobile and digital attraction.

The marketing leader's exit coincides with an ongoing voluntary redundancy programme open to editorial teams working on The Observer and The Guardian, but is not connected with the initiative.

Speaking to Marketing, Lawson stressed his decision to leave GNM was based on a sense of having done what he set out to do.
He said: "When I joined GNM two years ago it was a business at the start of transition. During my tenure we have transformed the team's focus from traditional promotional marketing into a digital and direct led organisation.

"I believe I'm leaving the business with the foundations in place, having helped GNM's digital subscribers grow from 43,000 to more than 216,000 today.

"My focus has also been on developing GNM's content revenue streams, which has seen substantial growth thanks to our iPhone and iPad apps."

He added: "Yes, revenues from newspaper circulations have fallen over the past two years, but overall content revenues are now higher than they were a year ago."
Guardian editor Alan Rusbridger is reported to have told an audience at a British Journalism Review event last week that around 25% of The Guardian's income, or about £50 million, now comes from digital.

Pressed on whether Lawson believes GNM's open journalism model is the right one for the embattled newspaper group, which reported losses of £38m last June, the departing marketer was steadfastly supportive.

He said: "I think the journalism side of the business has absolutely benefitted from our open and collaborative approach. Meanwhile, from a marketing perspective, I know being able to offer such a wide and influential reach has undoubtedly helped with campaigns and in promoting the brand's core values."

By way of further example of opportunities now opening up for the one-time traditional newspaper publisher, Lawson pointed to The Guardian's new-found success on Facebook since it launched its app in September 2011.
The ability for Facebook users to seamlessly access Guardian stories via the site's Open Graph has attracted around four million active users since last September, many of whom represent an entirely new audience.
Lawson said: "The rate of growth in uptake of the Facebook app, particularly in the younger under 25 demographic, a traditionally hard to reach group for a newspaper, has been incredibly impressive. The Facebook app is just one story for a company still in transition, but it's a positive one."
On his next move, Lawson said: "I think it's an exciting time to be involved in and around e-commerce and I am open-minded to new opportunities within media and beyond."

He added: "I'd hope my experience in engaging communities of like-minded individuals by using future-facing marketing techniques combined with classic direct marketing to achieve set goals is a valuable one in today's world."

A GNM spokesperson said Lawson's exit this summer, in addition to "recent and forthcoming departures" had prompted a review of the current management structure.

In an email to staff last week, Andrew Miller, chief executive of GNM parent Guardian Media Group, confirmed Lawson was leaving the company, along with two other senior departures: Kate Morgan-Locke, director of consumer offers and services, who left at the end of April, and Andy Beale, director of technology.
Going forward, Steve Folwell becomes GNM's director of business development and brand extensions and Furness is being promoted to the position of director of brand and engagement.
David Pemsel, who has been with the group since September 2011 in a commercial and strategic consultancy role, has now taken a long-term contract as chief marketing officer, to assist with the restructuring of the department.

Prior to joining Absolute in August 2008, Lawson had a six month stint as Bauer's digital marketing director, responsible for lifestyle and specialist brands.
He also worked for eight years at Emap, first as head of CRM for its consumer division before becoming digital marketing director of Emap Performance at the start of 2005.

He began his marketing career as a relationship marketing manager at retailer Safeway in 1996.
Follow Arif Durrani on Twitter: @DurraniMix