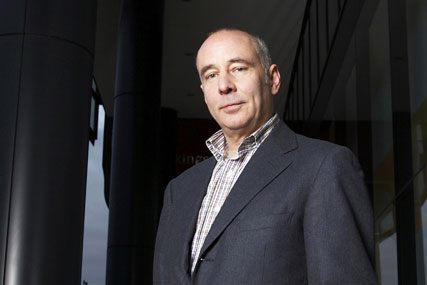 In his weekly newsletter to staff, Brookes said the rate of losses at GNM, which amount to £100,000 per day, are "unsustainable".
He claimed, though, the company was "very well placed compared to many of our peers".
Brooks said: "We are looking at everything, literally everything, that we do, to see how we can economise, and we will do whatever we can to keep the impact on staff to a minimum.
"However, because the portion of our costs is people's salaries, we have to review staffing levels."
Brooks' disclosure comes as the fortunes of GNM's Sunday newspaper, The Observer, remain uncertain amid reports that it could close.
The report has been denied by GNM, which claims a review of its operations does not amount to a plan to shut The Observer. An announcement on the outcome is expected in the coming few months.
In July, parent group Guardian Media Group (GMG),which has earmarked cost savings of £20m across its editorial and commercial operations of GNM, reported plunging profits at its national newspaper division.
Operating losses rose to £36.8m in the year to end of March at GNM, while turnover fell from £261.9m to £253.6m.