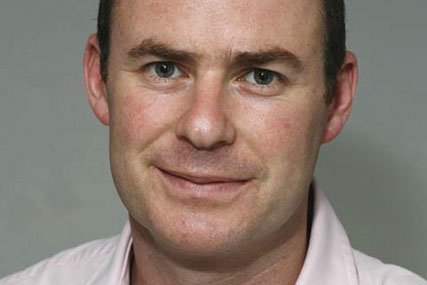 The 44-year-old is joining European film rental service LoveFilm as group product director. In his new role, Waldman will take charge of the LoveFilm website and its offering of more than 67,000 titles, including its user interface and online customer journey.

Simon Calver, chief executive of LoveFilm, said: "Simon is truly an expert at harnessing the power of a destination website. To date LoveFilm customers have generated 80 million ratings and 843,000 member reviews, and they continue to generate some two million trailer views a month, making LoveFilm.com a major online community for film and TV entertainment.

"Simon will be instrumental in taking the core product, LoveFilm.com, to the next level making it the pre-eminent European film and TV portal."

He has worked developing GMG's digital platforms since 1996, including as launch editor in 1999 of guardian.co.uk and, in 2001, as the first director of digital publishing for GNM with overall responsibility for online strategy and revenue.

In 2006, he became group director of digital strategy and development for GMG with responsibility for deploying a successful digital strategy across the group.

Under his management, Guardian.co.uk became the largest UK newspaper website, and the second-largest reaching English language newspaper brand in the world.
His departure follows the shock announcement that GMG chief executive Carolyn McCall is leaving for easyJet this summer after 24 years at the group.

Two weeks ago Guardian News & Media's director of digital content, Emily Bell, announced she is leaving the company after more than 17 years to take up a senior role at Columbia University's Graduate School of Journalism.

The high profile departures are sure to send shockwaves throughout GMG, which has set the pace for the newspaper industry online for much of the last decade.
However, the group's digital strategy of providing online news for free and subscribing to the power of the new 'linked-in economy' online now finds itself increasingly at odds with a growing portion of the magazine and newspaper fraternity.

Rupert Murdoch's News International, owner of The Sun and The Times, is set to start introducing paywalls across its websites from next month, believing chasing unidentified, non- subscribed online traffic is no longer a viable business model for publishers.

Last week, speaking at the PPA Magazine Conference, Tim Brooks, managing director of GNM, stressed the importance of publishers finding and nurturing digital talent to survive in today's environment.

He told publishers to ask: "Do we have the digital talent that we need? Does that talent have a strong enough voice? Do you have the organisational appetite for profound and ceaseless change, because that's the future, and, finally, do you have the humility to recognise the strength that you face in the digital environment?"

Waldman began his career as a reporter on trade magazines, including a stint as deputy editor of Media Week between 1990 and 1993.