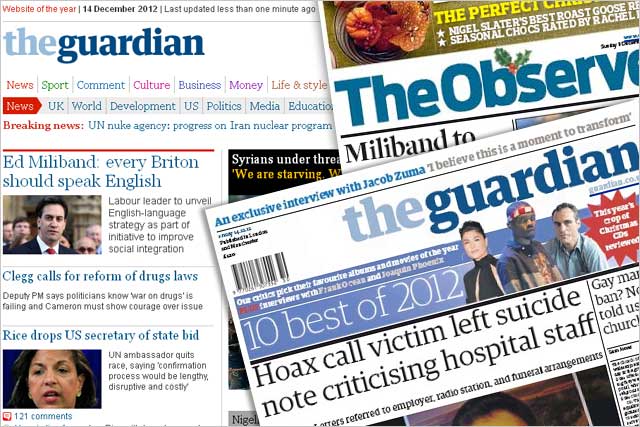 GNM is currently in the process of investigating how to strip out £7m in annual costs from the business.
The NUJ's Guardian and Observer chapel voted on the motion, "This chapel instructs the officers to implement the ballot for industrial action authorise on 8 November to protect NUJ members from compulsory redundancy or the imposition of reduced terms and conditions."
Four hundred NUJ members at GNM backed industry action, which could include strike action, should GNM go through with compulsory redundancies. There were just four votes against the motion and nine absentees.
GNM has told staff it plans to cut between 70 and 100 editorial staff, when it opened the voluntary scheme in July. It is understood to have accepted around 30 applications.
GNM is in on-going discussions with the NUJ on how to best meet the proposed cost-savings.
A GNM spokesperson said: "Yesterday's vote was not a strike ballot, it was a vote of GNM's NUJ members, which instructed NUJ officers to implement a ballot for industrial action"