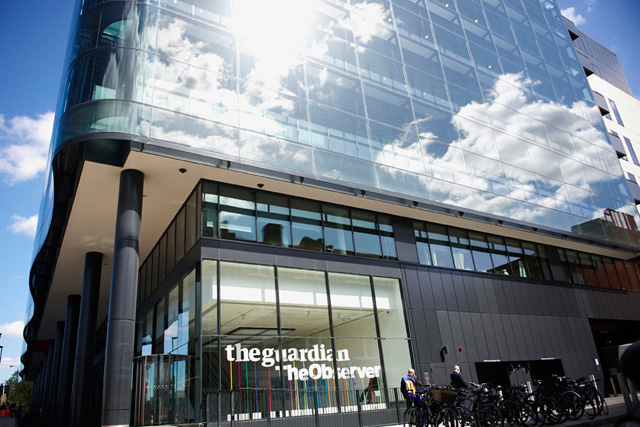 Last year, Guardian News & Media, home to the Guardian and Observer newsbrands, reported an operating loss of £44.2 million, which had been attributed to digital investment and set-up costs for its five-year transformation programme.
In 2011, GNM's first year of its transformation programme, the group posted losses of £31.1 million.
Now in its third year of its digital-first transformation, the improvement in its financials will be welcomed by the publisher as it pursues a stated ambition of making at least £25 million savings by 2016.
The improved financial position is not purely attributed to cost-cutting either, with digital revenues believed to have risen significantly during the period, to reach in excess of £60 million.
GNM is expected to brief staff and the wider media on its latest figures on Tuesday (16 July).
It comes ahead of the full annual report of parent company Guardian Media Group, due to be released in August. Elsewhere, the group is also set to announce a restructure of its commercial and marketing operations in the next week, led by chief commercial officer, David Pemsel.
As part of the process, the former Freeview marketer, Tim Hunt has been appointed marketing director.
GNM has spent much of the past three years locked in fractious negotiations with the National Union of Journalists over attempts to push through cost-cutting measures, that have been commonplace among its rivals.
According to the NUJ, 60 GNM journalists have taken voluntary redundancy within the last round, which had hoped to create 100 departures. After protracted talks, it has been enough for GNM to withdraw the threat of compulsory redundancies.
It has been an ongoing year of innovation and exploration for the publisher, including the launch of Guardian Australia site in March, editorially led by Katharine Viner, and funded by entrepreneur Graeme Wood.
Alan Rusbridger, editor-in-chief, of GNM, called the expansion a "natural next step" and said it will "serve as a base" for reporting on Asia-Pacific. As the Guardian moves to position itself as a global brand, it has also realigned all its digital operations around a single web domain.
Earlier this week, The Independent confirmed plans to make 27 editorial staff redundant in a new wave of job losses at the group. The compulsory redundancies encompass the Independent, Independent on Sunday and the i's current 190-strong editorial team. The move comes despite The Independent nearly halving its losses in the last two years, to around £11.8 million this year. In the year to September 2012 the Independent titles reported an operating loss of £16.6m.