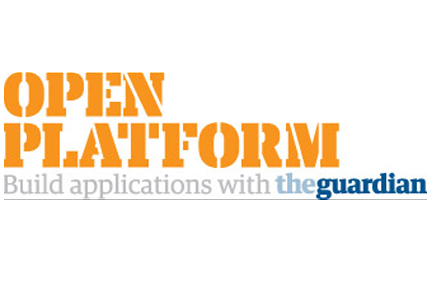 GN&M launched its Open Platform data sharing initiative in beta form last year.

Open Platform allows potential partners to take statistics and the content from GN&M for free and build their own applications.

GN&M executives will launch Open Platform to its commercial audience including media and creative agencies on 20 May.

The venture offers commercial partners different levels of relationship with GN&M. Essentially, it allows users to search the GN&M database and download content from articles in a format that is easy to integrate with other web applications.

The content is available for free in return for carrying Guardian advertising.

Adam Freeman, director of consumer media at GN&M, said Open Platform represented a "new area" of development for the advertising world.

Freeman said: "I can see major brands investing in it, including financial services, car brands and those which view digital as a core marketing platform."

He also pointed to its potential for small to medium publishers who "want great content" but can't "afford to produce it themselves".

In an effort to lure brands, GN&M is offering an inducement of £50,000 free media, likely to be made up of advertising space, for those brands that commit to spending £100,000 or more.

A number of brands have already tied up with GN&M on Open Platform, including niche sites such as Goalrun.com, a social network for football fans.