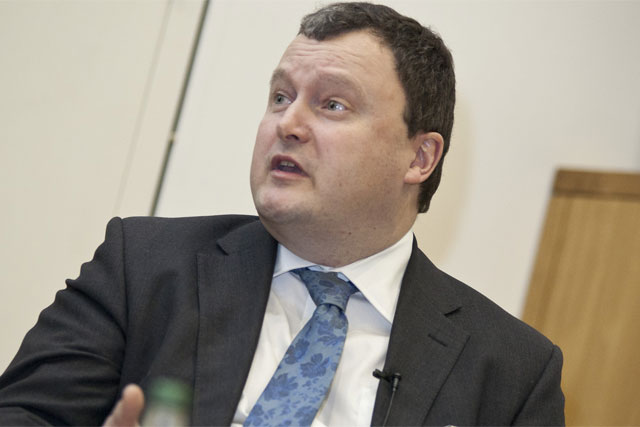 Answering questions at last week's Oxford Media Convention (25 January), the chief executive continued to place his faith in being able to monetise the large audiences the Guardian's global, open-access model now provides.
Miller said: "If we close off access we'll preclude future revenues as we go into convergence.
"I just don't subscribe to the view that the way we'll survive is by closing in and having a paywall around us at this point in time."
GNM's Guardian.co.uk recorded its highest traffic to-date in November, with monthly users rising to 63,589,633 and daily online users reaching 3,699,492.
Although traffic fell by more than 20% in December, a quiet month for all national newspaper sites, The Guardian's chief executive said keeping the content open, and therefore social, was the right strategy for the embattled publisher.
He said: "I think you have to offer the right products across different platforms and engaged audiences. So with Facebook, we're getting engagement with 18- to 30-year-olds that we would never have got through a sister platform, and absolutely wouldn't have hoped to have got if we'd put a paywall around our business."
The Guardian's Facebook app reached more than four million users within its first two months and is generating almost a million extra page impressions per day.
The app enables Facebook users to broadcast the articles they read to their Facebook timelines and allows easy sharing with friends.
The significance of The Guardian's strategy was further underlined by GNM's commercial director, Adam Freeman, who said: "The socialisation of media is at the heart of our future journalistically."
Guardian News & Media, which includes Sunday sibling The Observer, has been scaling back its print offering and cut more than 250 jobs since 2009. The publisher's future in print has been the subject of debate following a "digital-first" commitment last summer.
Freeman did little to quell doubts when he added: "We are now very clear that we have a digital first strategy. We are much more concerned about telling stories than we are about the platform.
"Once you decouple your consumer and your business model, and your mission from your platform, you're much more relaxed about when you decide to turn things on or off… I am very positive about the future of The Guardian, I think it absolutely can survive, when it needs to, as digital-only."
International expansion is also key to The Guardian's mass reach strategy, with the publisher establishing a new US office in New York last year. The launch of a US-focused Guardian homepage in October aims to provide better signposting to the work generated by the new operation, led by US editor-in-chief, Janine Gibson.
Freeman said: "We already make tens of millions of pounds out of our digital revenue and we are expanding internationally, because that's the other digital opportunity we have, it's not just to be in one domestic market."
Guardian's chief executive admitted "things may change", and pointed to The Guardian's early success with "quasi-paywalls" after launching a paid-for iPad app, said to be "design-led" which "people are willing to pay for".
Miller said: "At the moment, my strong belief is that we have to embrace the different platforms and produce the right products for the different platforms, and by that, and with a strong brand of journalism that people believe in, we will survive."
The ability to share news stories via social media is known to be concerning rival publisher News International since its decision to place a paywall around sites for The Times and Sunday Times in July 2010.
Earlier this week, Media Week revealed that News International is trialling its first "social media magazine" on Facebook for The Sun's Fabulous magazine.
Follow Arif Durrani on Twitter @DurraniMix