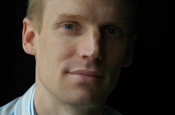 His responsibilities will include overseeing the day-to-day operations at Zoopla.co.uk and helping to shape the future and growth of the business following its launch in January of this year.

He will report to Zoopla founder and chief executive Alex Chesterman. Prior to Gumtree, Monro was head of strategy and analysis at eBay UK and has also worked at Bain & Company and Unilever.

Monro said: "The internet offers the opportunity to deliver transparency to the property market and empower users with information and Zoopla.co.uk is leading the way. I look forward to playing a key role in this transformation of the property sector and to extending the services provided by Zoopla."

Former Lovefilm.com founders Alex Chesterman and Simon Kain are behind the property website Zoopla.