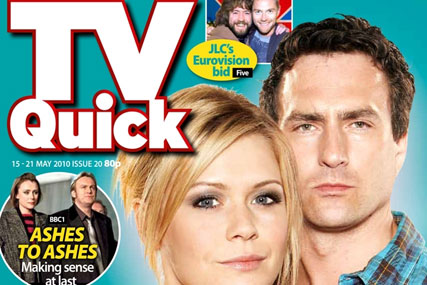 H Bauer said that it had started a consultation with staff in its TV editorial and listings departments over the future of the magazine.

The weekly saw its circulation drop 26.7% year-on-year to 122,847 copies in the second half of last year, according to the latest set of ABCs.

The title, which has a cover price of 80p, has suffered continuous double-digit declines in its circulation and saw the biggest drop in its ABC circulation in its sector last time round.

David Goodchild, H Bauer managing director, said: "We have entered a 30-day process of consultation with staff in our TV editorial and listings departments on the future of TV Quick magazine. This is an internal matter for discussion and only when a conclusion is reached will there be further comment from the company."

TV Quick's sister title TV Choice (which sells for 40p) is the market leader in the TV listings sector, selling 1.3 million copies, followed by IPC's What's On TV and BBC Magazines' Radio Times.