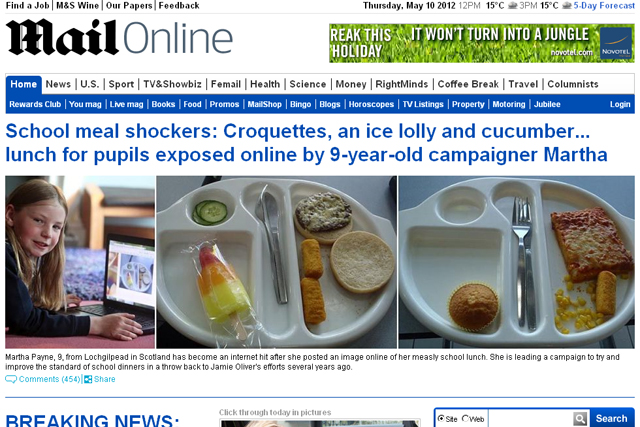 The findings come from a report published by the IAB UK and ValueClick, based on 2,000 interviews with UK consumers.
The interviews were carried out by Kantar Media, with 650 conducted face-to-face and 1,350 online.
While the report shows that advertising is preferred by internet users to keep the costs of online services and content down, 45% of the interviewees would like control over the type of advertising they see online and 40% want access to the information being shared about them.

Over half (55%) of those surveyed are in favour of seeing more relevant ads, with six in 10 preferring to see fewer but more relevant ads, rather than a higher number of irrelevent ones.

The report reveals that although six in 10 UK consumers (62%) are concerned about online privacy, two-thirds (67%) are confident they know how to protect their privacy online.

Half of respondents said they deleted their cookies in the past six months, while one in five delete cookies every week. One in five do not take any measures to manage their online privacy.

Despite the high number of respondents claiming to delete cookies, the report found there was confusion among consumers about what cookies actually are.

It found 64% of people claimed to know what a cookie is, while only 57% actually chose the correct definition when given a range of options.

This means that 39% of the particpants who deleted cookies in the past six months did so without correctly knowing what cookies are and what they are used for.
Nick Stringer, director of regulatory affairs at the IAB UK, said the industry needs to "strike a balance" between providing "clear and transparent information and control to empower consumers" whilst "enabling relevant advertising to fund content and services they demand".
Carl White, chief executive of ValueClick Europe, said: "This study shows that people are more receptive and open-minded about online advertising than is often reported, but they are also wary and understandably confused about the mechanics of digital marketing and privacy."

The report comes ahead of the 26 May 2012 deadline for compliance with the revised European Union ePrivacy Directive, now transposed into UK law as the amended Privacy and Electronic Communications Regulations 2011.

The so-called 'EU Cookie Law' requires all organisations to get informed consent for the use of cookies to store and process information on a consmer's device.
Last week the IAB, along with other industry bodies including IMRG, Codec and the DMA, wrote an open letter to ministers, warning them that the EC's '"chilling" proposals for a new wave of regulation to clamp down on data violations would hamper growth of the digital industry in the UK.
Follow Sarah Shearman on Twitter @Shearmans