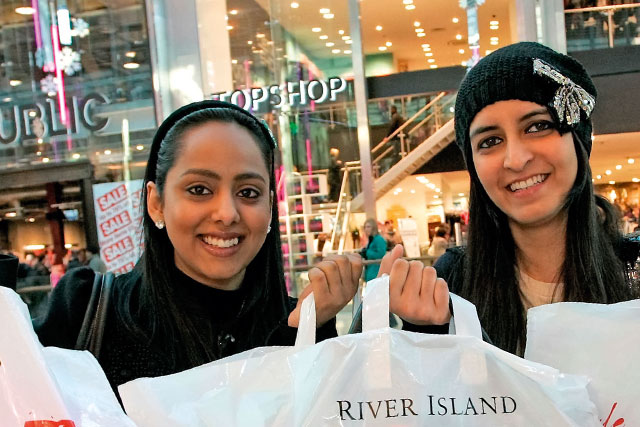 In early 2011 the government announced plans to begin surveying the satisfaction of the UK populace - questions included 'how happy/anxious did you feel yesterday?' and 'to what extent do you feel the things in your life are worthwhile?'
The media and many commentators were unconvinced about the 'happiness survey', but our own analysis has suggested that the debate will draw new energy in 2012 when the first results are published.
And it's an issue that will become increasingly important to brands and marketers.
For one thing, it's impossible to dislocate the happiness debate from a) the fact that GDP is as flat as a frisbee and b) the fact that too many people in the UK are - to the eyes of politicians, policymakers and much of the public at large - living lives which do not meet certain desirable standards.
Issues such as obesity and alcohol abuse, with all the associated financial and social costs, mean we're likely to see a bigger push towards improved lifestyle management.
GDP has long been the primary measurement of national success, but it cannot simply be pushed upwards by an effort of political will.
Hence we're likely to see the markers of success - certainly among politicians - move from 'how successful is our economy?' to 'how happy are our people?'
Evidence suggests that people are happiest when they work hard, build skills, organise accomplishment into their lives, help others, eat well, take exercise and develop self-reliance (away from state support).
In other words, the debate about happiness will become a debate about how we ought to live our lives.
Many will argue that wanton possession-accumulation is, generally in life, destructive indulgence.
This is fuelled by well-publicised arguments about executive bonuses. Our research has also revealed that our aspirations are changing as we enter what some are calling the 'post-materialist' society.
Although the desire for money is still top of our aspirational agenda, 'to learn more' is a key goal for 70% of UK adults and 57% agree that 'to fulfil myself' is what they want above all else; whereas only 30% say it is important 'to own more things'.
In addition, our nVision research highlights a threefold increase in the proportion of Britons who feel the need for personal fulfilment by being more creative: 61% now agree compared to just 21% in 1980.
Personal fulfilment has long been at the core of organised religion - and commentators such as Martin Lindstrom draw parallels between that and brands.
Consider, for example, the almost religious fervour among Apple's 'fans' and the tumult caused by the death of Steve Jobs.
So what does this mean for brands? Fundamentally, that the desire for creativity and fulfilment are becoming increasingly powerful factors in consumer behaviour.
Tapping into consumers' need to be creative, knowledgeable and, critically, recognised as such will provide powerful opportunities for emotional engagement, at a time when functional factors such as price consistently pre-occupy most consumers.
Some brands are already moving in this direction: 2011 saw drinkers of J20 given the chance to select a new flavour blend online and vote for it to become a reality, while Coca-Cola's 'Inspired by You' music event invited fans from around the world to help create a brand new song for band Maroon 5 over a 24-hour period.
Similarly, more and more brands are coming to realise that by focusing on 'consumer happiness' they are chiming well with our changing aspirations.
One recent example is Jell-O's Twitter-powered billboard in New York, which also demonstrates the growing trend of blending real-life marketing situations with online activity.
Also in the US, crisp brand Lay's has asked Americans to help create "the world's largest 'Happiness Exhibit', created entirely from consumers' photos of "simple happy moments".
Expect to see a lot more brands looking for opportunities to help consumers be creative, achieve personal fulfilment and, frequently, to reward them for it in 2012 and beyond.
Heather Corker, editorial analyst at the Future Foundation