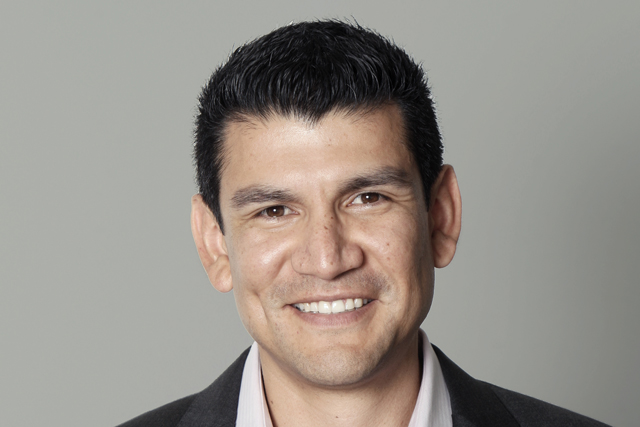 Advertising has always evolved to complement the way society interacts and consumes media. Billboards were the first true mass-market type of ad, and increased literacy meant that newspapers soon got involved too.
The emergence of the prosperous middle class put a TV in every home, and with that, commercial television arrived. The advent of the internet opened new frontiers for advertisers, creating opportunities to identify and target customers and introduced new channels to compliment traditional branding campaigns.
Now, we're entering a new world of possibilities with the proliferation of mobile devices and the emergence of internet connected TV.
In this inter-connected multi-screen world, the true power of the internet as an advertising medium can be further realised. According to our recent research that was conducted in partnership with Research Now (August 2012) the average UK household has 5.5 connected devices. This combined with the wealth of formats available, in particular the emergence of online video, is subtly redefining the boundaries of advertising channels and the way advertisers use them.
To realise the true power of cross-channel advertising, these advances need to be taken into consideration in campaign planning, delivery and reporting. The reality is that a successful campaign needs to reach a consumer across a range of devices, and be measured by a combination of both brand & DR metrics.
Presently, ad budgets are often distributed on a channel-by-channel basis with separate campaigns across TV, online, mobile, tablet and even games consoles. This 'one-person, one-device' approach doesn't reflect multi-screen consumer behaviour, nor maximise brands' ability to make the most out of social influence, particularly within the home, where over three quarters (76%, Research Now, Aug 2012) of UK adults use at least one other connected device while watching TV.
The power of good advertising has always had the ability to influence and entice the public mind. The recent influx of Christmas TV ads and the amount of attention they have received is testament to this, as consumers embrace both the advertising and the brands. As evidence, we need look no further than the TV and online ads, and the volume of tweets about the latest John Lewis ad.
We should be asking ourselves how we can harness the influence of this buzz, and capitalise on the effect that these conversations have on the purchase decision. According to our recent research, we are 'social consumers', with more than four out of five of us (83%, Research Now, Aug 2012) regularly recommending products and services to friends.
Add to this the fact that 84% of consumers talk with friends or family before making a purchase (Research Now, Aug 2012) and it's clear that a great opportunity exists if social influence can be effectively harnessed.
The multi-device consumer presents a wealth of opportunity to strengthen campaigns by syncing media to deliver marketing messages across multiple devices.
By taking a more synchronised approach on campaign delivery, ads can have a greater impact - not only on the ultimate purchaser but also on those around them who can act as influencers. By clustering people together by proximity and unifying the brand message across all devices in the home, marketers can take advantage of household buzz.
I believe that household buzz is one of the most significant opportunities created by the connected household. Brands that are able to capitalise on social influence will continue to benefit immensely, as a little more conversation leads to a lot more action in households.
Paul Oronoz, UK country manager, Specific Media