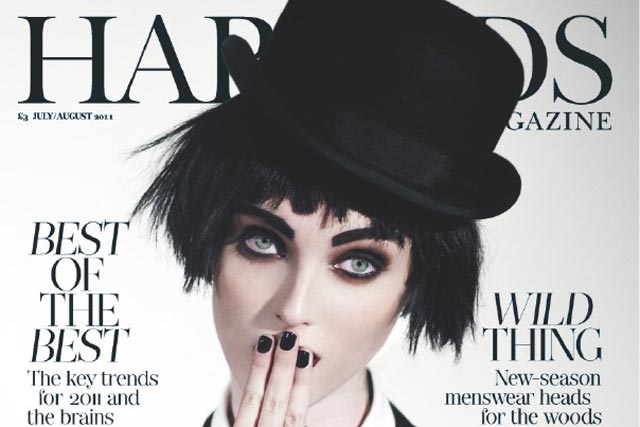 The new division, Harrods Media, will sell advertising on digital screens in-store, in the Harrods windows, on posters and displays, lift wraps, in the Harrods Magazine and iPhone app and on promotions and CRM.
Harrods Media also offers advertisers a complete production service, including the design of creative work and installation.
The launch of Harrods Media follows the decision to publish Harrods Magazine's first circulation figure through the Audit Bureau of Circulations (ABC). According to ABC, the magazine had an average circulation of 104,997 in the first six months of 2011.
Harrods' 150-screen in-store digital display network, managed using Harris Systems, has recently been expanded with five new, large display walls, as part of a multimillion-pound in-store refurbishment.
Guy Cheston, director of advertising and sponsorship at Harrods, said: "After a number of years developing and investing in a credible and extensive media portfolio, it was logical for us to establish Harrods Media as a recognised department.
"Harrods is not only one of the world's leading luxury stores, but is also a fully fledged media owner providing a range of promotional opportunities in-store, including a publishing division, spearheaded by the Harrods Magazine."
Harrods Magazine is sent out to Harrods Rewards cardholders who spend over £2,000 a year in the store and distributed to first, business class and private-jet lounges, five star hotels and on Cunard Ships.

It can also be bought for £3. Harrods Rewards cardholders who spend between £500 and £1,999 a year get sent a mini version of the magazine.
Last month, Harrods ended its public spat with Dixons and signed a five-year deal for the electronics retailer to take up a residency at the department store's flagship Knightsbridge location.