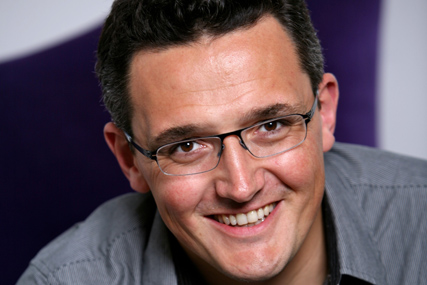 Pembrooke joins ITV after more than three years at Global Radio. He joined Global Radio before it bought rival GCap in 2008 and created a commerical radio powerhouse. He was most recently group director of online and interactive at Global Radio.
Hazlitt joined the broadcaster in June as managing director of commercial and online, a new role at ITV.
Her previous job was chief executive of GCap, but she left the company two years ago after it was taken over by Global Radio.
Pembrooke will report to Hazlitt in his new role.
"ITV.com should be about extending exclusive content, video on demand and monetisation both through the business of advertising and directly from the consumer," Hazlitt said of Pembrooke's appointment.
"It is also vital that we identify the right distribution strategy for the ITV player and effectively integrate the product where appropriate."
Ben McOwen Wilson left his role as director of online and interactive at ITV after Hazlitt joined. He had been with ITV for four years.
It is the second time Pembrooke has followed Hazlitt into a company – he joined GCap in 2007 from Yahoo!, where they had also worked together.
At Yahoo!, Pembrooke worked on Yahoo! Eurosports, Yahoo! Answers and its video player.