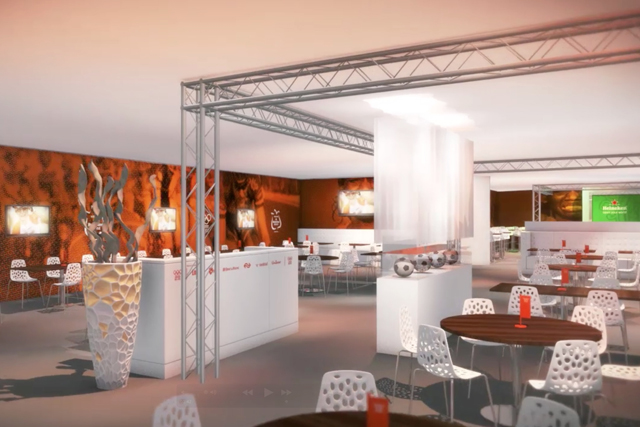 For the first time, through a virtual tour, fans will be able to see how Heineken will be transforming North London venue Alexandra Palace, also known as Ally Pally, into the Holland Heineken House for the Games. It expects the hub to be visited by more than 100,000 fans.
The tour reveals a venue interior which focuses on a 'This Must Be Holland' concept. The brewer describes the look as a "fusion of typically British characteristics with an orange twist, the national colour of the Netherlands".
Entertainment at the venue will be varied, including sports activities, bars and restaurants, and appearances by DJs and performers from the Netherlands. A large hall will host medal ceremonies for athletes, as well as screening the opening and closing ceremonies for the Games.
There will also be shops on site selling official Netherlands and Holland Heineken House-branded merchandise.
Hans Erik Tuijt, Heineken's global activation manager, said it would be "the most memorable house yet, both in terms of size and the experience we will offer our visitors".
Over a series of Olympic Games, Holland Heineken House has become renowned for its creative design, and the concept will celebrate its 20th anniversary in 2012.