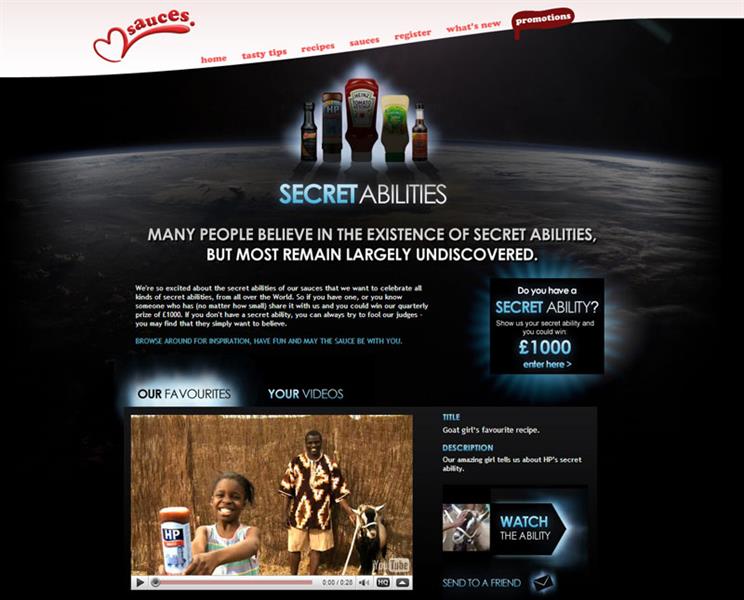 Heinz is championing the "secret abilities" of its sauces to liven up meals with a new digital campaign.
Devised by Grand Union and Hubbub, the campaign centres around the website, www.secretabilities.co.uk, which hosts a series of online films documenting the secret abilities of three remarkable characters.

There's the holy dog that can smell true love, the amazing Kenyan girl who can magically make a goat's beard grow and the British-born Noreen, who is a toll booth telepath – she can predict the colour of oncoming cars through her gate before seeing them.