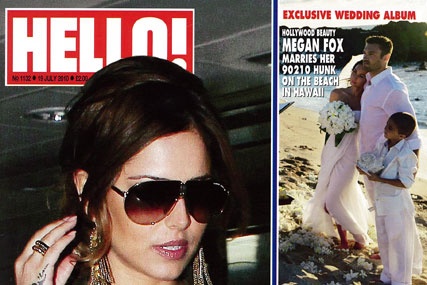 Sánchez Junco was also owner of the Spanish version of the title Hola! and took over publication after his father, the owner of the magazine empire, died in 1984.

He was born in 1943, a year before his parents Antonio Sánchez Gómez and Mercedes Junco Calderón set up Hola!.

He founded the UK version of Hola! in 1988. The magazine has become synonymous with flattering profiles of celebrities, often signed on an exclusive basis.

The title is considered the pioneer in celebrity magazines and the forerunner to titles such as Bauer's Heat magazine and IPC Media's Now.

In the UK, the title has faced stiff competition from Richard Desmond's OK! Magazine, which competes for celebrity exclusives.

In 2003, the magazine faced controversy when it printed unauthorised photographs of the wedding of Catherine Zeta Jones and Michael Douglas, leading to an $800,000 (£520,000) court case which the couple won. The exclusive authorised pictures of the wedding had been bought for a reported $1.6m (£1m) by OK!.

In 2008, the magazine also came in for criticism after signing an exclusive deal around the wedding of minor royal Peter Philips, to Canadian socialite Autumn Kelly, which included private photos of the Queen.

At the time, Palace sources insisted that the monarch knew nothing about the magazine deal, reported to be worth £500,000.
The Hola! and Hello! empire now has editions for Ireland, India, Mexico, Turkey, Russia and Canada and more than 10 million readers worldwide.
Sánchez Junco is survived by his mother, the president of the company, his wife Mamen Perez Villota, and three children, Mamen, Cheleles and Eduardo Jr., who is the currently editor-in-chief of Hello! magazine.

A statement on the Hello! website said: "All those who worked with him appreciated not only the inspiration he provided, but also his great personal warmth towards them."

Hello! currently sells 409,043 copies in the UK, while OK! is the market leader with 588,546 copies.