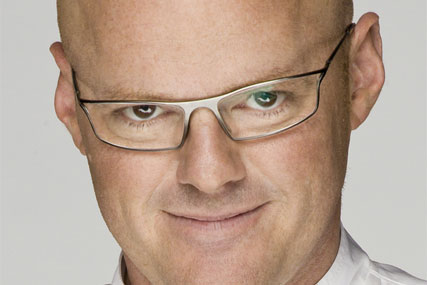 As part of the supermarket's plans to encourage consumers to cook from scratch, each of the products can be purchased as part of meal preparation.
Launching in October the 'Heston from Waitrose'range includes vanilla mayonnaise, tea smoked salmon and Ponzu dressing. Waitrose also plans to roll out a further 30 products in April 2011.
The 'Heston from Waitrose' premium offering will sit alongside top tier sub-brands such as Seriously from Waitrose and Menu from Waitrose.
Blumenthal said: "It has been an exciting new opportunity working with Waitrose on this extensive range of products. We have had an enormous amount of fun developing the different products in the range, and hope that it will offer a little something for everyone to taste and enjoy."
Blumenthal first appeared in Waitrose's marketing in March, alongside Delia Smith, with a TV ad created by MCBD. The activity aims to encourage consumers to cook meals using Waitrose ingredients.