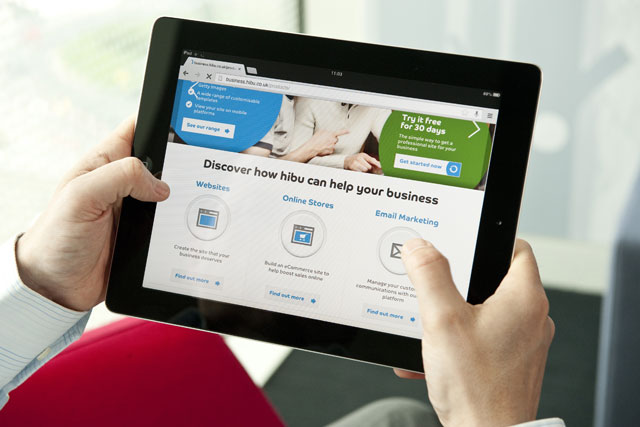 The Hibu Business shop that launched this week aims to target the online dominance of major brands by offering small businesses tools create a mobile-optimised website or online shop within 10 minutes.

Matt Anderson, chief digital officer at Hibu, said: "Retailers and online behemoths like Amazon have taken multimillion-dollar budgets and big marketing departments and dropped those into the neighbourhoods and effectively outspent small to medium-sized business on the internet."

Hibu Business hopes to give smaller businesses the chance to fight back against the online "behemoths" with features that can easily create ecommerce stores and banner advertising.

Social-sharing functions used by Amazon will also be made available to Hibu Business users, while the ability to create a Facebook-commerce function is also being offered by Hibu.

Anderson also claimed Hibu's banner advertising tool, which allows businesses to auto-build banners without the help of a digital agency, will seed ads on "tier-one" sites used by the likes of Tesco and Sainsbury's.

News of the new offering comes as Hibu increasingly attempts to transform its business for the digital age, with Hibu UK chief executive Richard Hasncott claiming digital revenues now stand at about 36% of the company's total.

Hanscott also confirmed the firm's marketing will continue to focus on Hibu's consumer -facing parts of the business alongside its new business-to-business product, because "the Yellow Pages brand and the Yell.com brand continue to be very relevant to consumers and small businesses".


Follow @mattchapmanuk