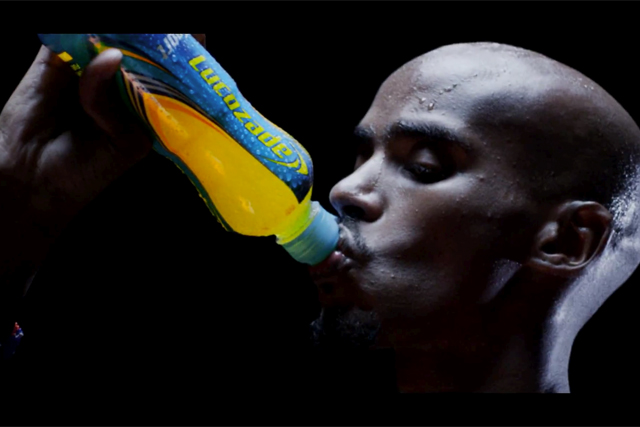 The energy-drinks sector has recorded a period of sustained growth, with brands pumping out one innovation after another to its youthful target market.
It is a trend that shows no sign of abating. Last month, Marketing revealed that Red Bull plans to launch 'Editions' - three fruit-flavoured variants in lime, cranberry and blueberry - in the UK. The range is aimed at consumers who like the effects of Red Bull, but not the flavour.
From the introduction of bigger sizes and shots to cola variants, innovation is paying off for the sector, which houses major brands such as Red Bull, GlaxoSmithKline's (GSK) Lucozade, and Coca-Cola's Relentless (see table, right). Last year, it gained 17% in value share, and is now worth £791.8m, making it the UK's third biggest soft-drinks category, according to the 'Britvic Soft Drinks Report 2012'.
Growth driver
With existing consumers also purchasing energy drinks more frequently, industry observers predict this upturn will continue. Colin Seymour, GSK's category marketing director, consumer healthcare, says the introduction of extra flavours is an important growth driver. He cites Lucozade's cola variant, which has clocked up £5m worth of sales since its launch in November, as an example.
This is not the only potential route to expansion, however, according to Ben Slater, managing partner of innovations agency Bow & Arrow. He highlights the 'baby-boomer' market as an untapped opportunity.
'Boomers are not these grey-haired, Werther's Original-eating, genteel people. They have iPhones, they go to branded restaurants, and they are into pop culture,' he explains.
Youthful positioning
However, most existing brands may not be right for these consumers, adds Slater. He claims Red Bull 'could never' attract this generation due to its youthful positioning.
Jane Geraghty, managing director of branding agency Landor, agrees: 'Red Bull is as sweet as they come and that doesn't suit an older palate.' She argues that the sector is diversifying significantly, pointing to an increased focus on using natural ingredients and fewer 'chemicals and bad sugars'.
This, she contends, is allowing energy-drink brands to expand their appeal to a wider age range and to women. Lucozade Revive, a 50-calorie, lightly sparkling drink made with natural flavourings and B vitamins, is one such example. Meanwhile, Starbucks, keen to expand beyond its traditional business, unveiled 'Refreshers', an energy-drink range with three variants, containing green coffee extract, in the US in March.
In the future, the energy-drinks market is likely to mature and level out, probably leaving some casualities along the way, such as the shot variants which, dogged by the UK's tough regulatory environment, are in decline.
Carving out strong portfolios by finding out what works during the current good times may be the key to the long-term success of energy-drink brands.
BRAND VIEW: Sam Grant, marketing manager, Coca-Cola's Relentless Energy Drinks
Where is the growth in the sector coming from?
It is being driven by existing users - mainly of Relentless, Red Bull, and Monster - purchasing more frequently.
The category has consistently recruited shoppers over the past few years, too, particularly among young adults.
Meanwhile, the introduction of bigger can sizes (such as 500ml options) continues to be one of the major drivers of growth in energy drinks.
How are the shots variants performing?
Shots didn't catch on in the UK as much as they did in the US. It was primarily due to the different regulatory environments: in the US, the main player in the market is the five-hour energy boost. Such specific, longer-lasting energy claims can't be made in the UK, and without this benefit, coupled with their relatively high prices, consumers didn't buy into the appeal of shots.
What is the future for the sector?
At Coca-Cola, the launch of Relentless Energy Drinks' sugar-free variant last year was a key moment in the brand's growth. Our plans in 2012 are to continue to look to broaden the appeal of both the brand and the sector.
One of the potential challenges facing the sector is commoditisation, and innovation, whether it be via product or pack, will be key to growing the market's value.