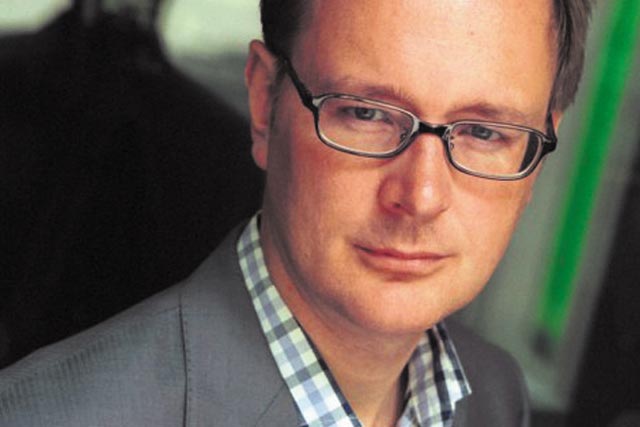 In its results for the 26 week period ended 29 June 2013, total advertising revenues dropped 13.6% to £93m, although dramatic falls of 17.6% during February and March had slowed to 6.3% in June.

The bulk of the publisher's ad revenues are generated from births, marriages and deaths, Government public announcements and general classifieds.
Revenue from copy sales fell 4.9% in the six months to £44.4m. Total revenues across the group fell 9.8% on a like for like basis in the period to £144.3 million, with broadly similar declines across all categories.
The Johnston Press portfolio is in the midst of transition into digital and more targeted paid-for brands, including 13 daily, 154 weekly paid-for and 37 weekly free newspapers.

Significant investment into 215 local, e-commerce and mobile websites, and 31 tablet and smartphone apps has resulted in a 13.3% lift in digital revenues to £11.6m, and a 4.3% rise in like for like operating profit.
The summer months have been particularly strong for the regional publisher, with digital revenues up 31.9% period on period in June and July.
Ashley Highfield, chief executive of Johnston Press, said: "Johnston Press has continued to make good progress during the first half in the implementation of its strategy for growth, completing the re-launch of its print titles and investing further in technology to build its digital platform whilst maintaining a tight control on costs.
"It is encouraging to see the benefits of our actions starting to come through, with the Group achieving its first like for like operating profit increase in seven years."
The results for the publisher behind papers Belfast News, Lancaster Guardian, Rugby Advertiser and the Yorkshire Evening Post, are said to be "broadly in line" with current market expectations.

Amid the tough trading conditions, Johnston Press was forced to write-down £194.5 million from the book value of its business, from £742m to £548m.

It resulted in the regional publisher turning its £13.6m pre-tax profit in the first half of 2012 into a £248.7m loss in the first half of this year.

The publisher also booked a £57.9m write-down on the value of its printing press assets, and a £3.5m write-down on property it has listed to re-sell.
The shift onto mobile devices has resulted in a third of all Johnston Press readers accessing the group's content via a mobile device in the period. Uptake by mobile and tablet users is only expected to increase, with Highfield expecting them to account for half of all readers by 2015.
Highfield said: "Although the economic outlook is not without challenges, momentum has continued into the second half, underpinned by the re-structuring and re-focusing of the business, an increasingly stable advertising market and growth in circulation and digital revenues.

"We remain focused on adapting our business to the changing environment in which we operate and reaching the point where digital growth will offset any further decline so that we can return to overall top line growth."
Follow @DurraniMix