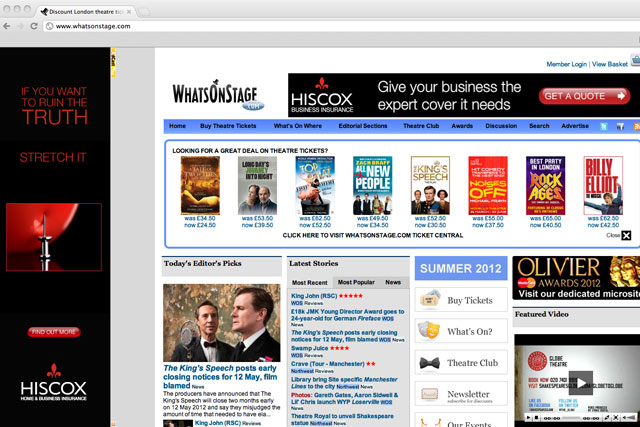 Klaustech, a digital marketing technology developer, launched the AdCastPlus platform this week and claims it allows online publishers to double their inventory.
The technology allows ads to be booked into time slots, which can be planned to coincide with TV campaigns.
Theatre website Whatsonstage.com is the first publisher to carry the ad format.
Annabel Venner, marketing director at Hiscox, said: "AdCastPlus enables us to use our existing video assets to create an integrated marketing campaign, across print advertising, outdoor, digital and TV sponsorship.
"The engaging format will promote our brand to the audience of theatre-goers at www.Whatsonstage.com, the first publisher to offer AdCastPlus formats in the UK."
The Internet Advertising Bureau (IAB)'s latest report, "Building brands online", found that new larger display formats out-performed existing formats.

The IAB report showed the wallpaper online ad format, which acts as a back-drop to websites, surrounding the webpage, offered five times the level of message association and the highest levels of brand awareness.