United Kingdom
History of Advertising Trust 'give our history a home' by Dare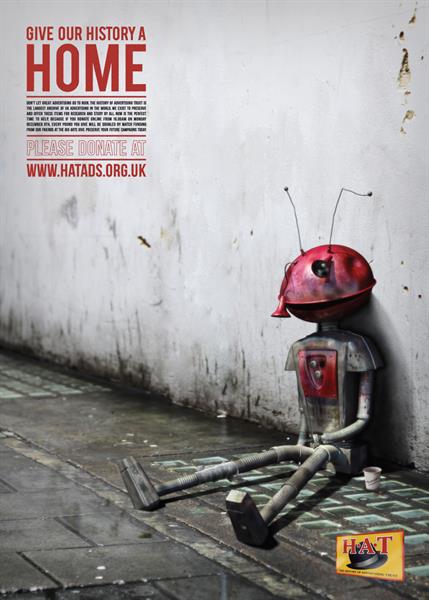 Dare has launched a pro-bono campaign for the History Of Advertising Trust (HAT).
The campaign runs across press and social media and is geared around driving online donations. The press campaign depicts a homeless Smash Martian slumped against a wall asking donors to "give our history a home".
An online film features a range of influential advertising figures revealing the ad they would save from a burning agency, including M&C Saatchi executive creative director Graham Fink, CST founder Dave Trott and BBH worldwide creative director John Hegarty.
Social media activity includes blogger outreach, the creation of a new Twitter page and Facebook maintenance.