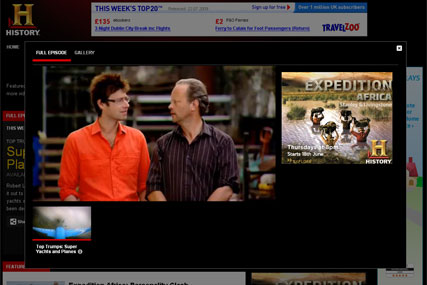 Sky Digital Media will sell inventory around the video content that will feature a range of footage, delivered via the Brightcove platform, including content from original History series such as Great and Telling Tales, as well as videos for featured events from This Day in History.

The sites also give visitors access to remote recording capabilities through integration with BSkyB's TV listings APIs.

An interactive timeline feature allows users to click on a date to access short-form video content, This Day in History articles and videos, Encyclopedia Britannica articles and a list of programmes. The sites feature dedicated mini-sites for series and specials airing on the channels.

Later this year, the History Channel plans to launch redesigned video-based sites for its Bio and Crime & Investigation Network channels, as well as upgrades to a number of its other international websites.